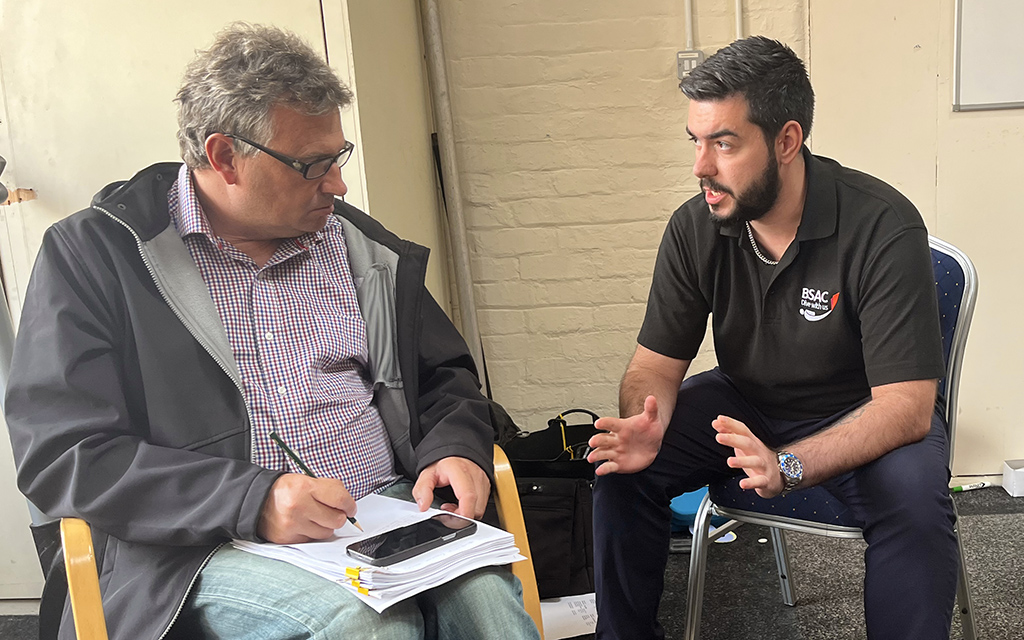 Auditor Steffen Scholz (left) with Instructor Trainer Denys Ilyushenko
BSAC has passed its recent audit by the European Underwater Federation with flying colours, retaining its EUF accreditation for scuba diver and instructor qualifications.
The organisation also retained its accreditation for ISO 13970:2011-12, which is Snorkel Guide.
As the UK national governing body for scuba diving and snorkelling, BSAC is audited every five years by the EUF, which represents scuba diving training organisations across Europe. Accreditation by the EUF not only demonstrates that BSAC's qualifications are aligned with international standards but ensures that they are recognised worldwide.
The three-day EUF assessment took place in September, with assessor, Steffen G. Scholz, spending time at BSAC HQ to inspect its processes and BSAC training, with a particular focus on the updated Dive Leader syllabus, 'DL 2023'.
Jim Watson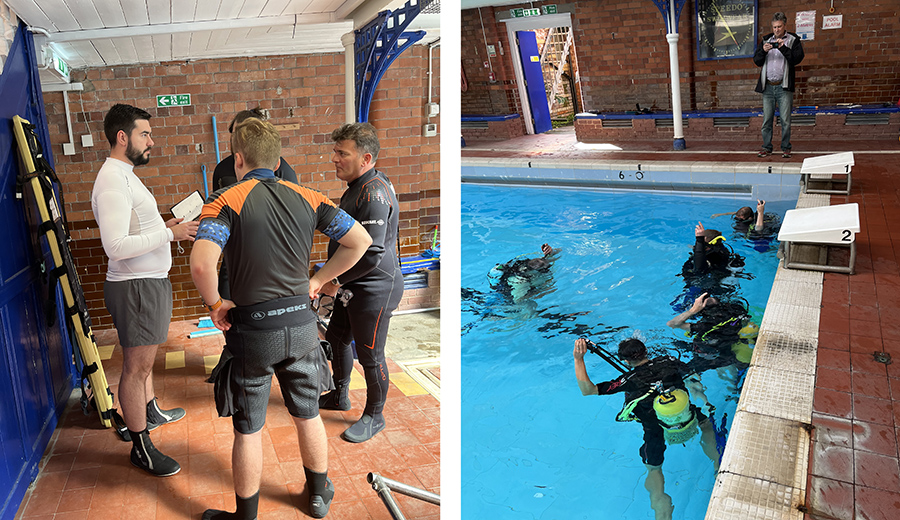 Left: Instructor Trainer Denys Ilyushenko (in white t-shirt) briefs the group; Right: Auditor Steffen Scholz observes a pool session
He then moved on to observe an Instructor Foundation Course (IFC) in Chester before spending time with some of the students and staff, including BSAC Instructor Trainers Ernie Dewhirst and Denys Ilyushenko).
Following the EUF audit, BSAC retains the following accreditations:
| | |
| --- | --- |
| BSAC qualification | EN/ISO standard |
| Discovery Diver | ISO 24801-1 |
| Ocean Diver | EN 14153-2/ISO 24801-2 - 'Autonomous Diver' |
| Dive Leader | EN 14153-3/ISO 24801-3 - 'Dive Leader' |
| Open Water Instructor | EN 14413-2/ISO 24802-2 - 'Instructor Level 2' |
| Sports Diver | ISO 11107 – 'Nitrox diving' |
| Nitrox Gas Blender | ISO 13293 – 'Level 1 Gas Blender' |
| Mixed Gas Blender | ISO 13293– 'Level 2 Gas Blender' |
| Snorkelling Guide | ISO 13970 – 'Snorkelling Guide' |
Jim Watson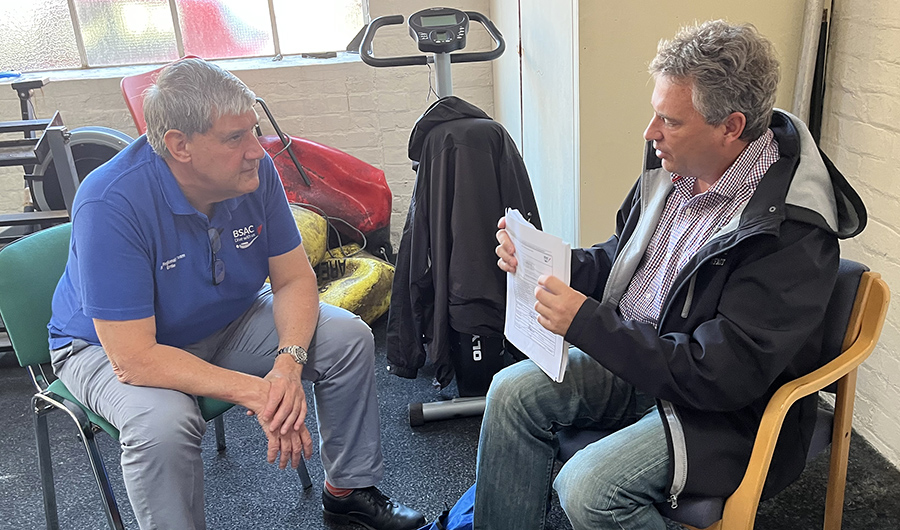 Instructor Trainer Ernie Dewhirst (left) with Auditor Steffen Scholz
BSAC's Head of Diving and Training Dom Robinson, welcomed the EUF re-accreditation.
"Retaining our EUF accreditation reflects the level of professionalism across the organisation, from our volunteers to BSAC HQ, and I would like to thank everyone involved in achieving this important standard. It is also a true reflection of the worldwide recognition of our instructor, diver and snorkel training programmes and it is something we should all be proud of."