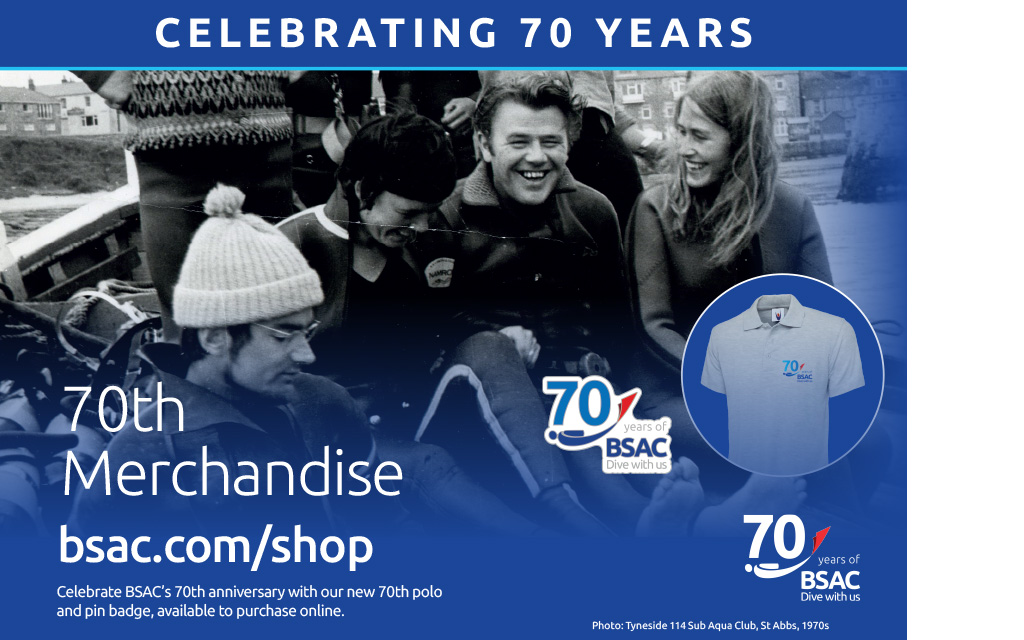 In celebration of our platinum anniversary year, BSAC has launched new special edition 70th merchandise
In celebration of 70 years of BSAC we have launched a new polo shirt as well as a 70th pin badge for this year only.
70th polos
BSAC's new limited edition grey shirts are available to buy in BSAC's online shop in the merchandise section. The anniversary polos feature the 70th logo and are available in both male and female versions from sizes small - XXXL and women's sizes 8 – 20. The polos can be purchased at £17.50 plus postage.
70 years of BSAC badge
BSAC has also launched a special edition '70 years of BSAC' pin badge, making it a great accessory to add to any shirt, fleece or lanyard. The badge is 25mm in size and available to purchase at £3 plus postage.
Both the 70th polo shirts and pin badge will be available to purchase this year only!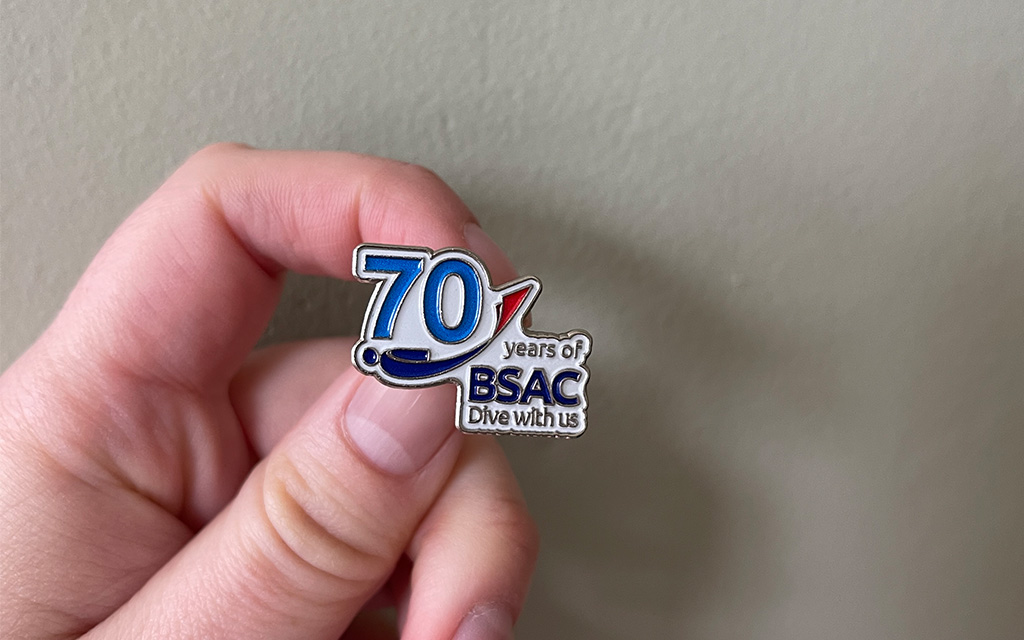 Keep us posted!
Remember to share any 70th celebration pictures or videos on your social channels using the #BSACdivers hashtag.

Send us your celebration snaps!
Send your celebration pictures to marketing@bsac.com for potential inclusion in SCUBA magazine.