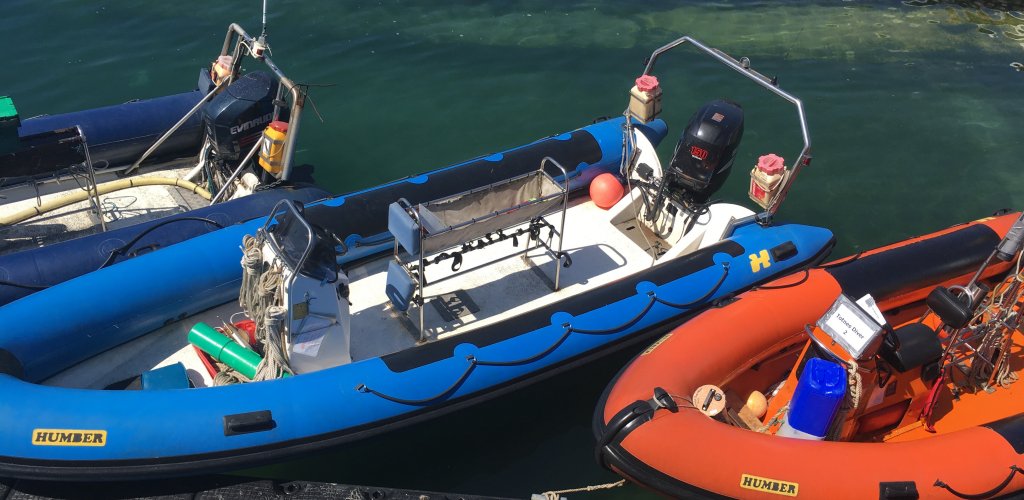 The sight of a RNLI vessel as it hove into view is often one of immense relief for anyone with the misfortune to get into trouble at sea.
Much as the gratitude expressed on such occasions is appreciated the best option for all concerned is to avoid the need for the callout in the first instance and some simple checks can avoid most problems.

RNLI yacht sailing and motorboating - how to stay safe
- Rick Raeburn, RNLI Leisure Boat Safety Manager
The time has, at last, come for that first 'real' dive of the year. The personal diving mothballs have been aired with dives in that wonderful, much loved, quarry and perhaps even the odd shore dive to ease back into things but the first boat dive of the year somehow seems more of the real thing. Taking the club, or privately owned, RIB out of its winter storage requires similar thought and preparation to that personal health check and preparation we give ourselves and there are some simple steps you can take to ensure that the first trip is a relaxed and enjoyable success.
Boat Fitness
As with personal equipment, winter is the ideal time to get the boat and engine properly serviced. Ensure it is done by a reputable dealer and service agent.
Consider having the boat independently checked
Check and service all electronics as well
Check out the boat on short trips before committing to more adventurous activities
Coxswain preparation
Before loading the boat for the first trip of the season check the boat and engine to ensure that everything functions properly
Check the Weather Forecast and make sure you have a Voyage Plan on board
Use a Safety Checklist
Brief the crew
Notify Coastguard
Crew Preparation
Make sure all crew members are fully briefed on the trip
Ensure all are aware of emergency actions
Download Safe Operation of Member Club Boats - a key element of this document is the reference to the SOLAS V regulations and the requirement to have a current weather forecast and passage plan on board.

Think SAFE - Dive SAFE