Andy Torbet loves a cold climate, as any proud Scotsman should. This month, he offers some recommendations on how to prepare for winter snorkelling.
Winter approaches. And it will see many hang up their fins until April. But there is another way... I have written before about why I dive all year round, the changing seasons altering the submerged scenery; being able to snorkel or dive in locations normally swarming in midges.
There are advantages to be had in winter, when frozen lands to the north produce less run-off, aiding underwater visibility; or simply getting value from my snorkelling kit by using it every month of the year. The last 18 months have shown how precious our freedoms are, but also how precarious. You never know when another Lockdown (or similar) may be enforced, so there is a sense that snorkelling opportunities must be seized at every opportunity.
Whatever your motivation may be, it is possible to snorkel year-round, but preparation is the key to doing in safely and successfully. So, regardless of the motivation that sees us getting wet this winter, here are some of the factors we should be addressing.
Water warmth
There's no point pretending that it isn't colder in winter. The sea isn't necessarily at its coldest, but freshwater sites are likely to be at their lowest and, especially when snorkelling, the air temperature plays a part in your perception of the cold.
So, consider dressing for the occasion. You can start by swapping your 5mm for a 7mm wetsuit (at least) or simply don a short-john (a one-piece vest and shorts combo) on top. This layering-up serves to increase the thickness of neoprene at the core, while allowing the same manoeuvrability for limbs. Or go for a wetsuit with an open cell inner. This lack of lining makes the suit less robust but it adheres to your body shape better and increases the warmth. I find a 5mm open cell gives the same thermal protection as a 7mm fully lined suit. Moving to a thicker hood can also make a massive difference, and don't forget your hands and feet.
Slipping a pair of wetsuit socks under your bootees and swapping gloves for mitts will help. I've even been known to snorkel in a drysuit, though you do have less control.
Heated undersuits can be helpful, but they are fiddly, so you need to master them before the winter really sets in, and make sure you buy a model that works in the wet if you are wetsuit snorkelling.
Dress to impress
Dressing isn't just about rubber. There's no point starting your snorkel cold, as you're unlikely to warm up once you're in. So, wrap up against the chilly conditions when venturing out to recce the site. Investing in a changing robe, ideally one that's warm and windproof, will be money well spent, and not just for pre-dive dressing.
Obviously, exposing the entirety of your cold, wet skin to an Arctic wind post-snorkel can strip any remnants of heat from your body. Being able to change back into your dry, warm and fluffy civvies under the protection of a robe makes a huge difference.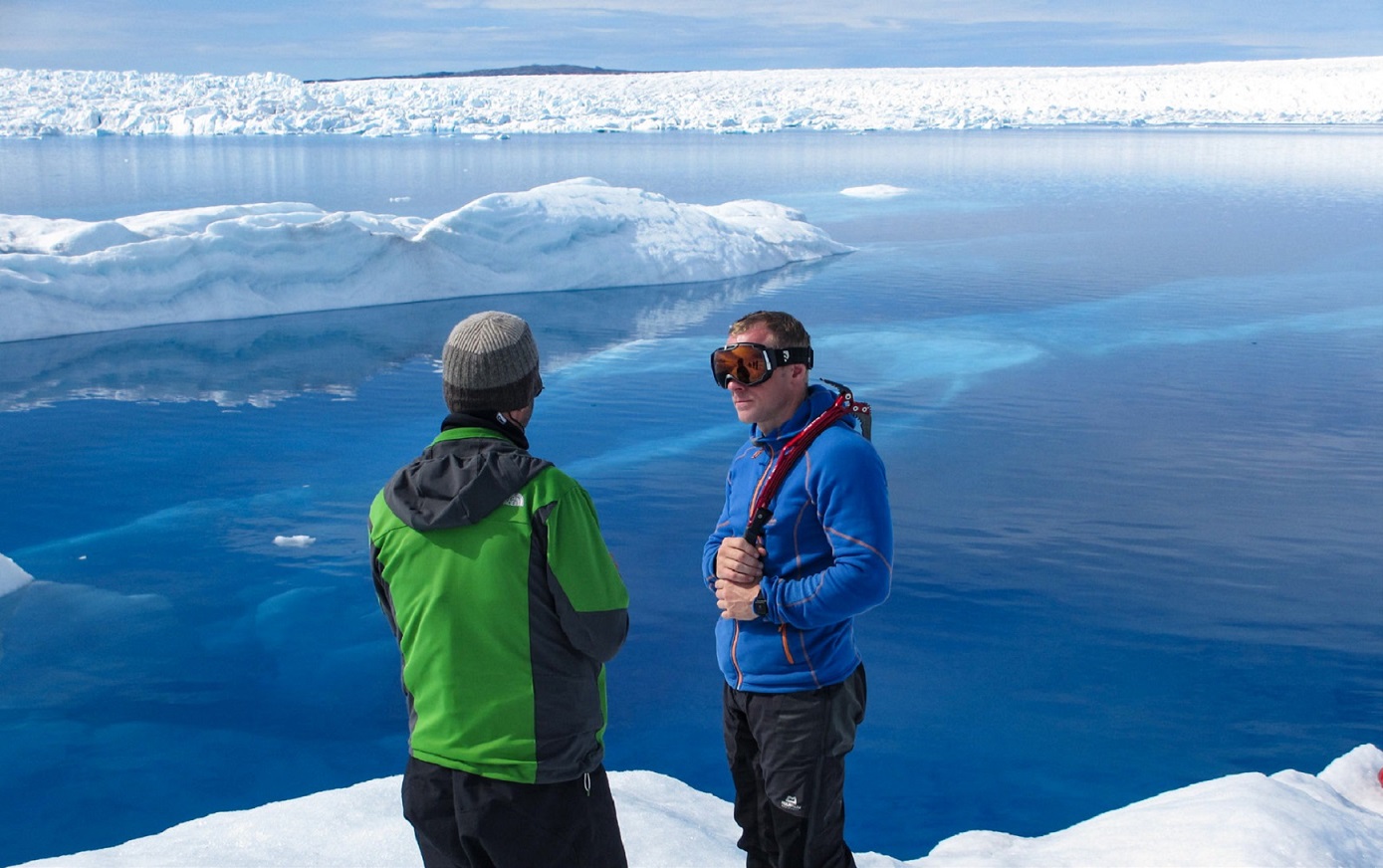 Dress up warm when risk-assessing a site.
Entry and exit points
While some sites can be at their best in winter, others can be dangerous. A number of factors will feed into your site selection, so you need to weigh up diveability with a proper risk assessment.
I've dived some mountain lochs and lakes that improve in winter. The permanent snowfall, which tends to lie and freeze rather than drain, can create settled aquatic conditions and allow the water to clear.
Some wrecks are more impressive when the kelp has died away, assuming you can get a day when sea conditions are safe.
Safety is an increased concern with winter snorkelling, not just the obvious high winds and rainfall. Exiting when cold can also be more challenging. Ideally, we'd get back safely to dry land before we get too frosty. What may be a fun but challenging exit in summer may become too difficult with numb limbs and digits.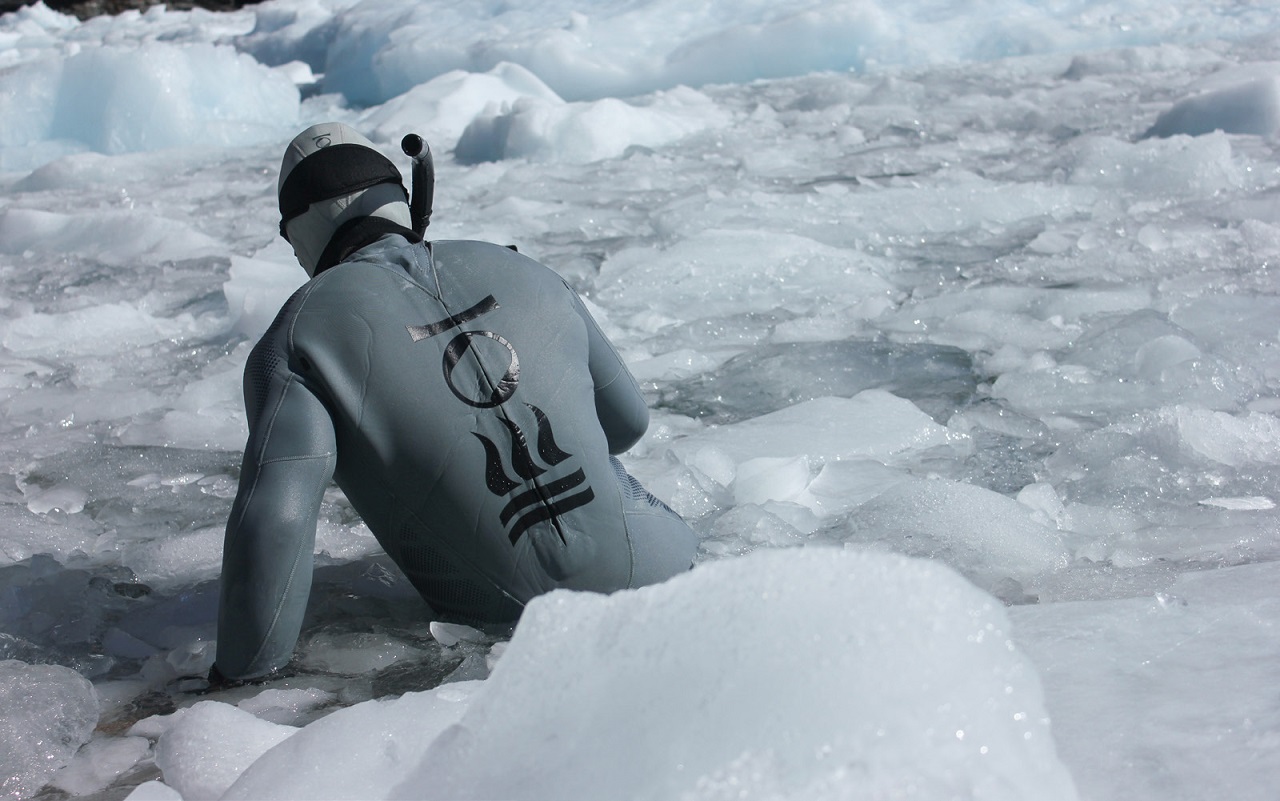 Make sure you can enter and exit the water safely when cold
Night closes in
Carrying a torch, a lit SMB (fixed light inside) and ensuring you can navigate back to shore are usually night-snorkel considerations. But remember that these conditions will fade later and arrive earlier in the depths of winter. And in our more northern locations, where I learned to dive, it never really gets that light in winter anyway
Power play
Finally, on the subject of lights, think carefully about batteries. Power drains more quickly in cold conditions so the ubiquitous cameras as well as torches and even dive computers may run down faster when it's freezing.
That being said, braving the bitter bite of winter can prove rewarding. Some sites are better, all are less crowded and you have the smug satisfaction that comes with conquering conditions others have shied away from.
Find out more about snorkel training.

BSAC promote and develop the 'best practice' in snorkelling safety for snorkellers in the UK.
If any of you have any suggestions, I'd love to hear them. Drop a note to me through the editor's email at SCUBA or on my social media below:
Facebook: OfficialAndyTorbet
Instagram: @andy_torbet
Twitter: @andytorbet
Article by Andy Torbet for SCUBA magazine, Issue 121, December 2021. For more membership benefits, visit bsac.com/benefits.
Images in this online version may have been substituted from the original images in SCUBA magazine due to usage rights.

Find out more about learning to snorkel or discover snorkelling in the UK.