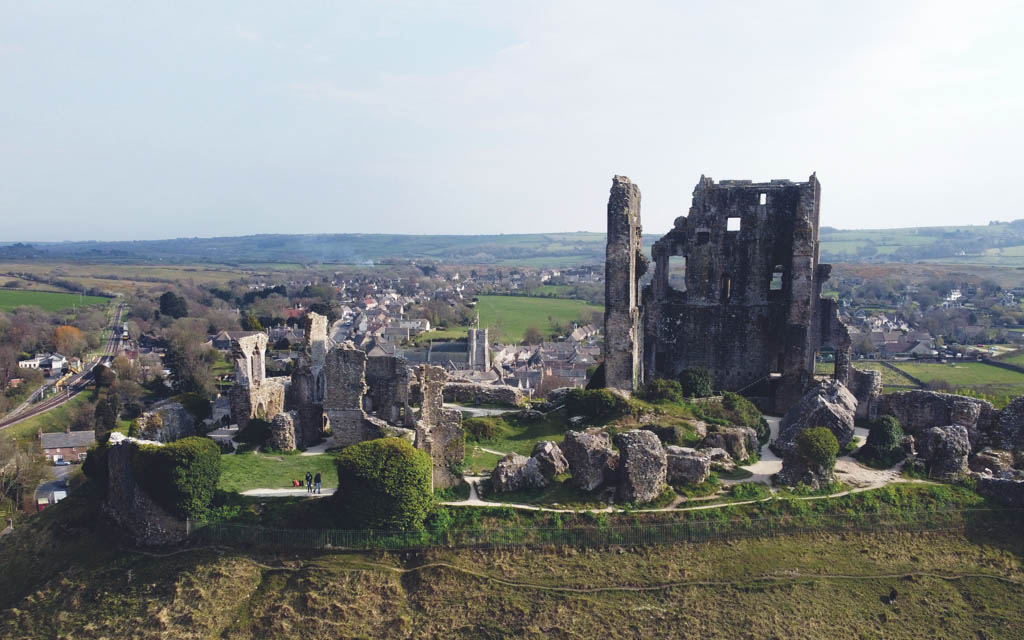 Kirsty Andrews negotiates the minefield of mixing diving and above-water activities on a holiday break.
If I were a keen runner, footballer or tennis player I might be able to go away for a weekend or a holiday and stick my kit in the car, just on the off chance that I might have a short window to indulge in my chosen activity. What an easy life that would be. Diving isn't quite the same, as inevitably, on a trip, my suitcase or car is jam-packed with scuba gear.
I'm pretty single-minded in my holiday destination choices. Essentially, it has to be a dive spot, preferably a sought-after one, remote from civilisation. My diving cravings will not be satisfied by one afternoon booking at any old local centre where they take you to a rocky outcrop round the corner where they saw a fish once. Oh no. Well actually I did do that recently in an effort at compromise but it was far from satisfying for all concerned.
Latterly, though, I've made an effort to branch out a bit more creatively and it's been rather a success. In part this has been inspired by friends of mine who have young families or non-diving partners, and in an entirely miraculous way have managed to combine dive trips with other activities. Supermen and superwomen, these multitaskers, clearly.
One way to achieve this has been to book a week of charter boat diving among a relatively large mixed group, and split the spaces so that people can do a day or so and take time off for other fun. This works very well in my experience, but can be a headache for the trip organizer, of course.
Another option is to split the day, in a location that pleases everyone. It can't be that hard: everyone loves the seaside! Your scantily-clad beachgoing friends and family can laugh at you as you wade sweatily into the water in all that gear and then, happily recalling the wonderful underwater sights of the morning, you can spend the afternoon being turned into a living sand sculpture, complete with moat and drawbridge. Or how about a coastal walk, before or (gently) after the dive.
I've lost count of the number of times I'd driven past Corfe Castle on the way to meet a boat at Swanage but never got closer than that until last year, when I took the time to explore it after a lovely couple of hours under the pier. Certain UK dive spots lend themselves well to multi-activity trips. It's possible during a day out of Seahouses to do two fabulous dives with seals in the Farne Islands and come back again in the afternoon to walk on the islands and admire the birdlife. It doesn't take hours of research to find all the places of historical, natural or cultural significance near our favourite sub-aqua spots.
Although it sometimes takes a bit more thought and planning, on the whole I've found these mixed trips to be satisfying for everyone. I think of it as 'surf 'n' turf' - a pleasing combination.
It also makes the conversations with work colleagues on Monday morning a bit easier. Spending so many weekends on the South Coast each year, I'm often asked to give trip recommendations and whereas in the past I've stared a bit blankly, now I can actually give some relatable suggestions to my non-diving friends. I don't always drive straight past the tourist hotspots and hide in a cove where only divers hang out - although I still sometimes do!
The BSAC network is working together to keep people connected to the sport. With online training, special interest webinars, competitions, support to clubs and the trade, and much more...we'd love you to join us.
This column was originally published in SCUBA magazine, Issue 120, November 2021. For more membership benefits, visit bsac.com/benefits.
Images in this online version may have been substituted from the original images in SCUBA magazine due to usage rights.