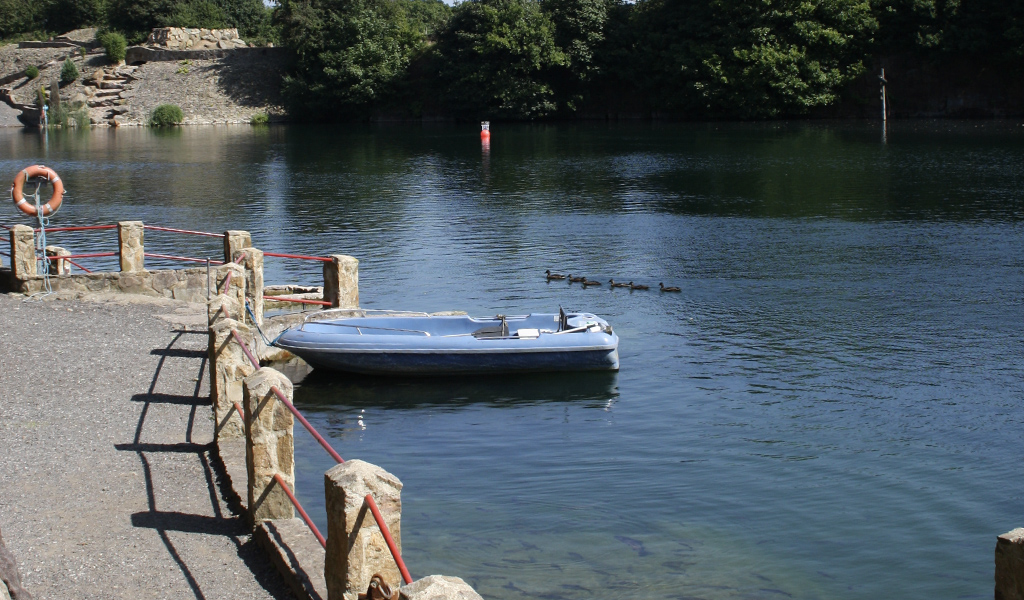 As diving returns to UK shores, so the likelihood arose that inland dive centres would also find ways to operate with new protocols for social distancing.
While the coast provides the aspirational heartland of British diving, the inland sites are still crucial for training schedules, shakedown dives and the pure pleasure of getting wet.
Each centre has its own schedule for reopening and its own method of accepting payments and organising visitors, so we encourage readers to carefully check thoroughly with the organisation in question before visiting. This is especially important as several centres are open only to their own registered members, or are only opening to divers on certain days or hours.
Most of them are trying to encourage an efficient turnover of visitors with minimum scope for confusion, crowding or contact. This has been summed up with the mantra 'arrive-dive-leave'.
Below is a summary of inland sites and their status at the time of this blog post being published; for anyone planning a visit do take the time to visit the website, read the rules and call to be sure.
| | | | | |
| --- | --- | --- | --- | --- |
| Centre | | Rules | Contact | |
| Capernwray Quarry | Lancashire | Plans to reopen for diving and swimming toward the end of June. | 01524 735132 | Visit website |
| The Delph Dive Centre (Eccy Delph) | Lancashire | Now open to divers and swimmers with a new booking system installed on its website. | 01257 450663 | Visit website |
| Dosthill Quarry (Dotty) | Staffordshire | Currently only open to open water swimmers. | 01827 281304 | Visit website |
| Gildenburgh Water | Cambridgeshire | Now open for diving and freediving by pre-reservation only; divers are urged not to turn up without a reservation. | 01733 351288 | Visit website |
| National Diving and Activity Centre (NDAC) | Gloucestershire | Currently closed but stated via its website that reopening is "imminent". The same notice said that only cashless transactions would be possible with bookings taken by the website. | 01291 630 046 | Visit website |
| Stoney Cove | Leicestershire | Plans to reopen to a limited number of divers and swimmers on Wednesday 17 June, entry by prepaid tickets only via the website. | 01455 273089 | Visit website |
| Wraysbury | Middlesex | Now open for diving with new rules posted on its website. Payment must be in cash, to be put in a box on arrival. | 01784 488007 | Visit website |
| Vobster Quay | Somerset | Currently only open to open water swimmers. | 01373 814666 | Visit website |
The BSAC network is working together to keep people connected to the sport. With online training, special interest webinars, competitions, support to clubs and the trade, and much more...we'd love you to join us.