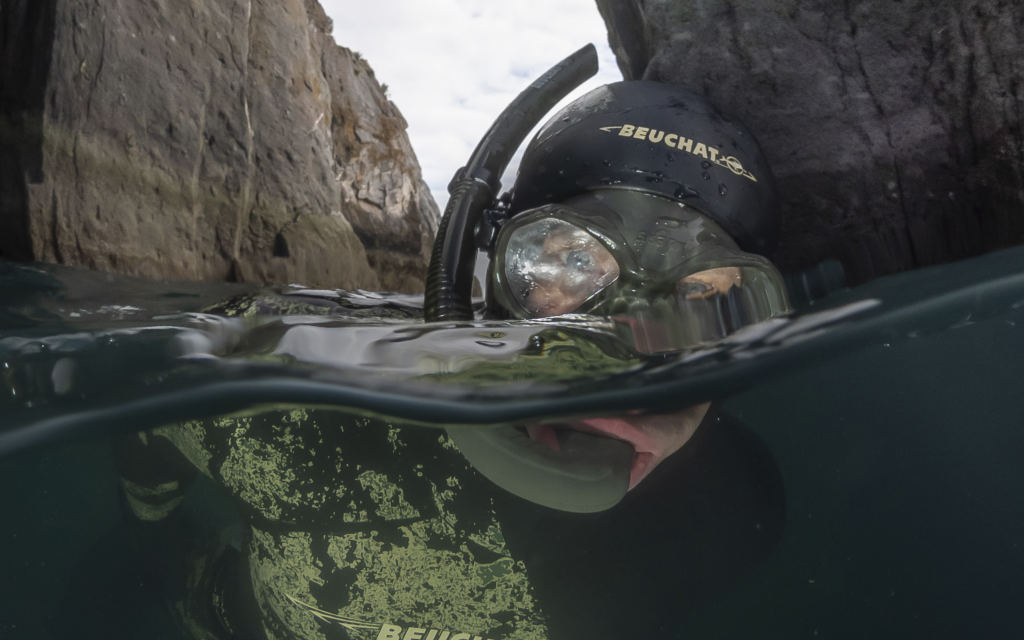 Andy Torbet makes his long-awaited return to the water in the company of his friend, underwater photographer Dan Bolt.
There's been little opportunity to get out diving in the last 12 months. But this summer marks, I hope, the beginning of an end to the constraints imposed upon us. We can now look forward hopefully to our full, unrestricted release into the wild blue. And, to mark this opportunity to get out and to meet people again, where better than a familiar site and in the company of a familiar face?
The vast majority of the photos featured in the eight years this column has been running have been the work of Dan Bolt. We first snorkelled together in the summer of 2011, the summer of Britain By Snorkel, and he's joined me on many an exploit since. Our first outing was to London Arch, a little shore dive under Devonshire cliffs and looking out over Torbay. The waters under The Arch are sheltered and sit between five and seven metres depth so it's the perfect spot to return to for a shakedown after a prolonged hiatus. There's also a relatively safe swim through and the walls are covered in sponges and soft corals, with the chance to spot more life in the profusion of nooks and crevices.
Photo by Dan Bolt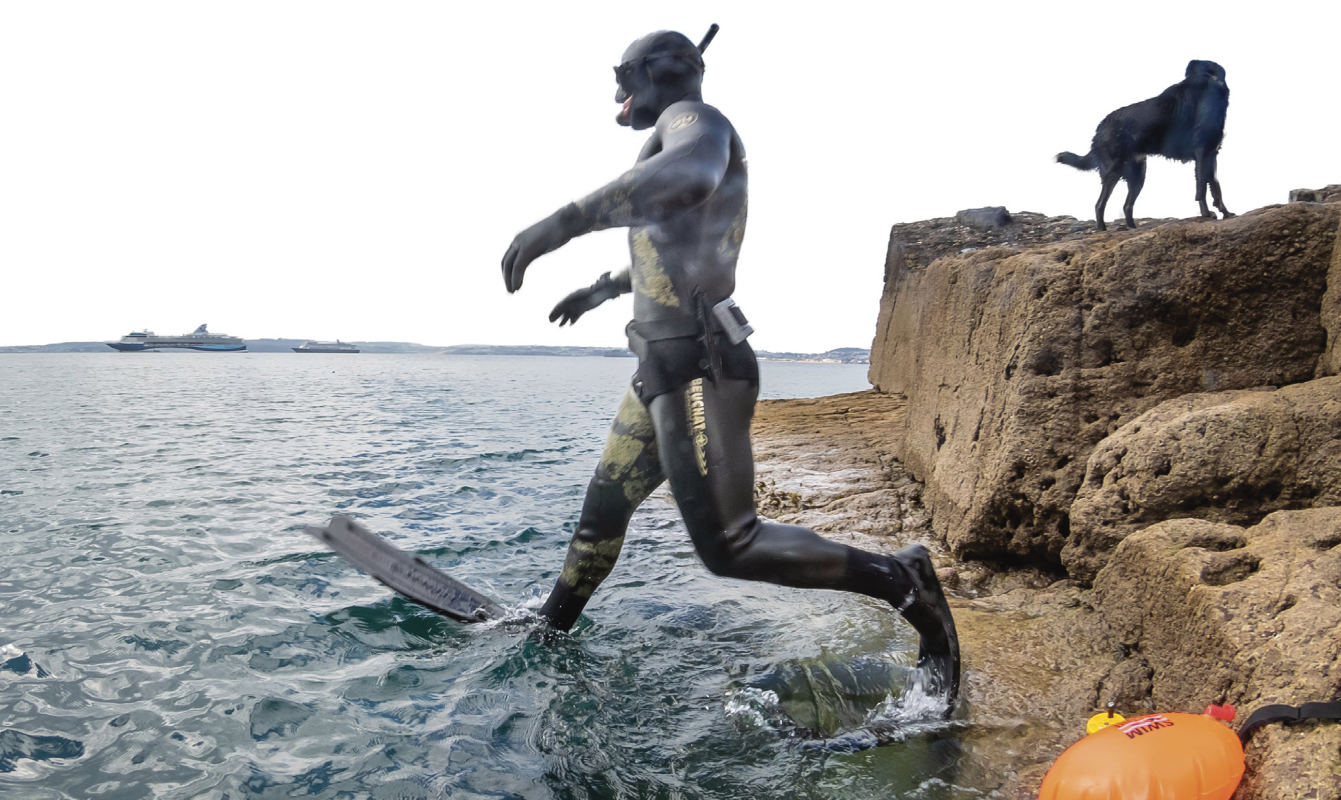 I hadn't been in the sea in over three months. That's a record for me, even with the year we've just had. It was a balmy nine degrees and the visibility was a solid, British three metres. Nothing spectacular, nothing new but a chance to simply get wet. Over decades of diving, I have become more selective. Gone were the early days of 'any time underwater is a good time'. I like there to be a point to my dives – testing kit, training, filming, exploring – or something worth investing the time to see.
Simply 'getting wet' isn't usually enough. However, we seldom appreciate something as much until it's taken away. And now the limited water clarity, the reduced marine life that comes with a late winter dip and the familiarity of the site didn't matter. It was enough to simply be in the sea.
Photo by Dan Bolt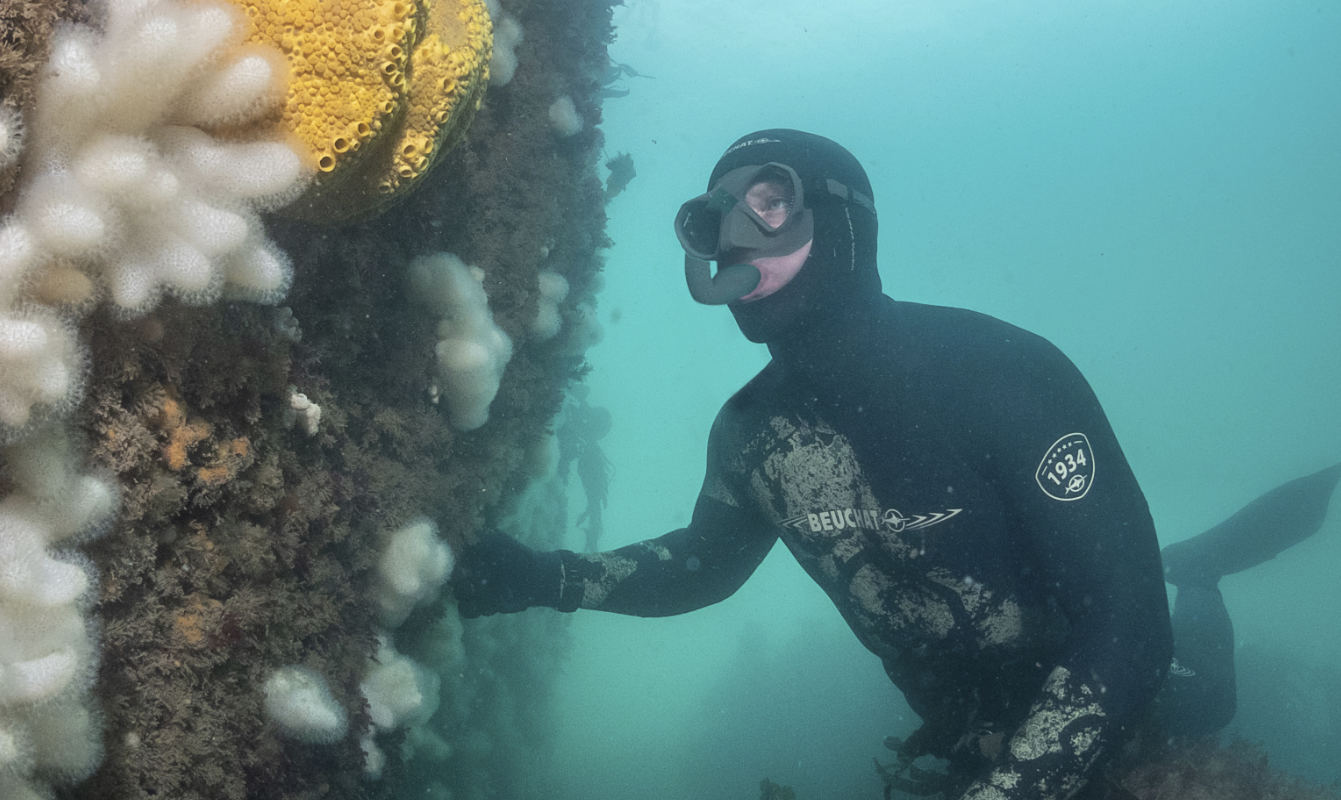 The confinement of the past year has instilled a new awareness of how important getting underwater is for me, and equally significant are the friends with whom I snorkel or dive. I have a relatively small number of regular dive buddies: some for cave diving, some for the deep sea and some for snorkelling and freediving. I have seen few of them in a long time.
You see although I have undertaken a number of solo adventure projects and explorations over the years, there's no doubt the experiences are better shared. As much as it was nice, and fitting, to return to a friendly dive site, it was better to return with a friend. A bad dive with good people will always turn out okay, but a great dive with the wrong people is likely to go badly.
Photo by Dan Bolt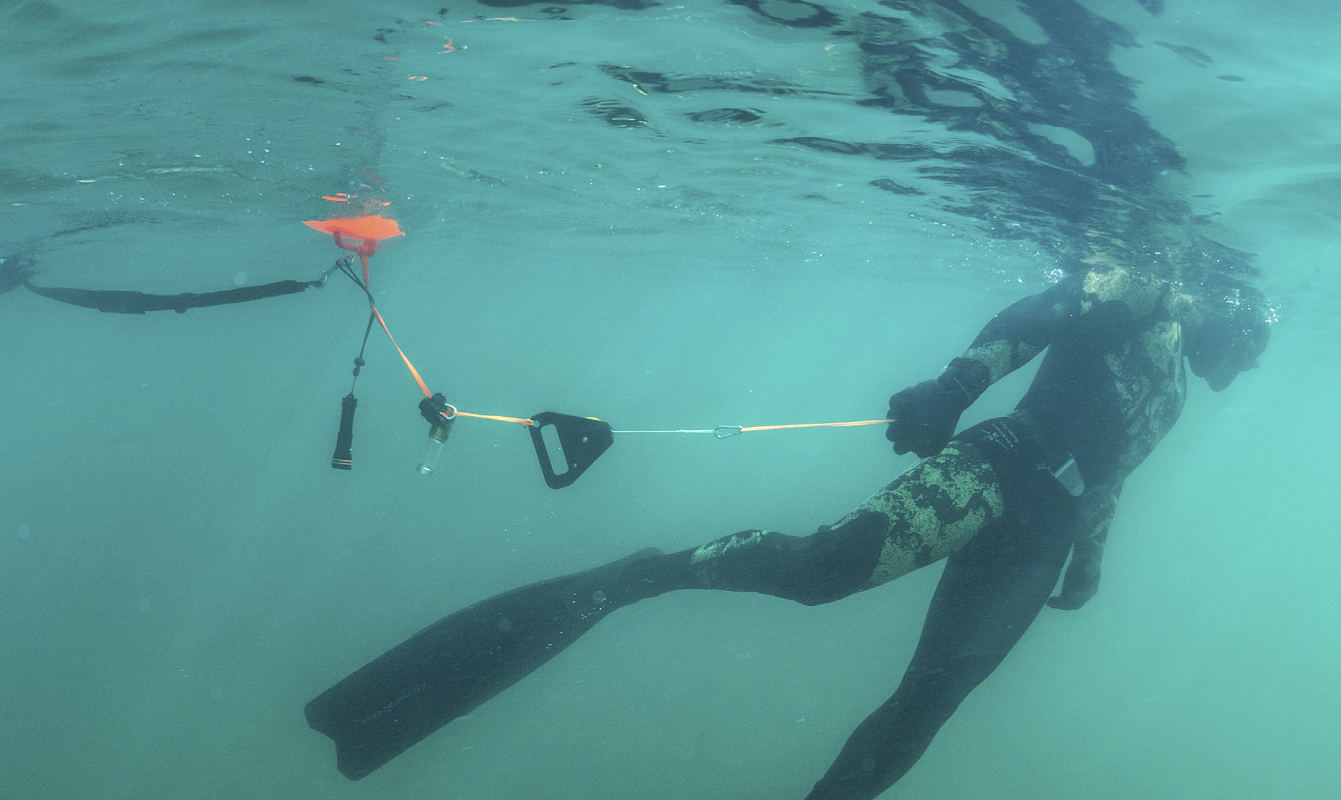 I have written much in previous columns about the choice of site. What to choose to find something new; when the weather is against you; when you're starting out; when you want to see something specific. But often more important is the choice of buddy. They'll be there to share the experience, the fun and to keep you safe... and, on this occasion, to remind you, as you walk from the car to the water's edge, it might be a good idea to go back and get your mask...