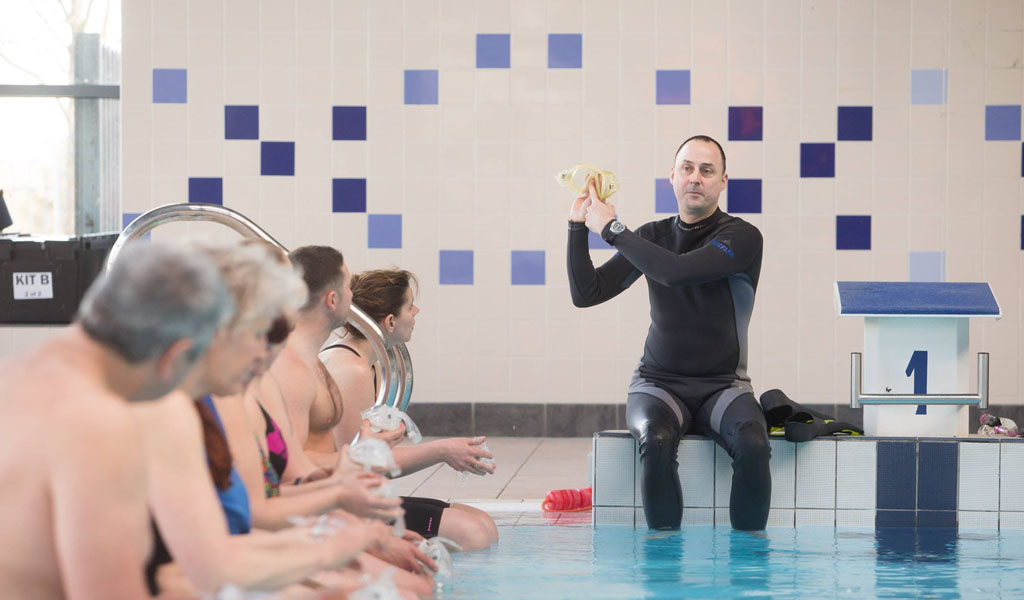 Former West Midlands Regional Coach Adrian Cadman has taken on the role of BSAC's Snorkelling Chief Examiner.
Adrian, who served as a regional coach for five years, took over the Snorkelling Examiner role from Louise Whitehouse in the summer and has quickly settled into the job.

As a National Diving Committee role, Snorkelling Chief Examiner oversees BSAC's snorkel training programme and associated materials. Adrian, who has been a snorkeller since the age of 10, said he was enjoying his new BSAC challenge, which includes developing snorkelling across the whole organisation. He is currently meeting with branches and working to improve communications, with a review of the SITCA course also on his to do list.

Snorkelling is essential to the BSAC system as it means we can work with the next generation, offer fully inclusive activities for families and support members who cannot dive to participate. Snorkelling also gives us the opportunity to promote the marine environment to children and young people, as well as offering our expertise to organisations with a desire to demonstrate their corporate social responsibility.

A First Class Diver and Instructor Trainer, Adrian is also an active branch member. You can contact Adrian by email.
If you need help finding a club please email hello@bsac.com and we'll send you your three nearest scuba clubs. Or if you fancy a chat call us 0151 350 6224 (Mon - Fri, 9 - 5:30).