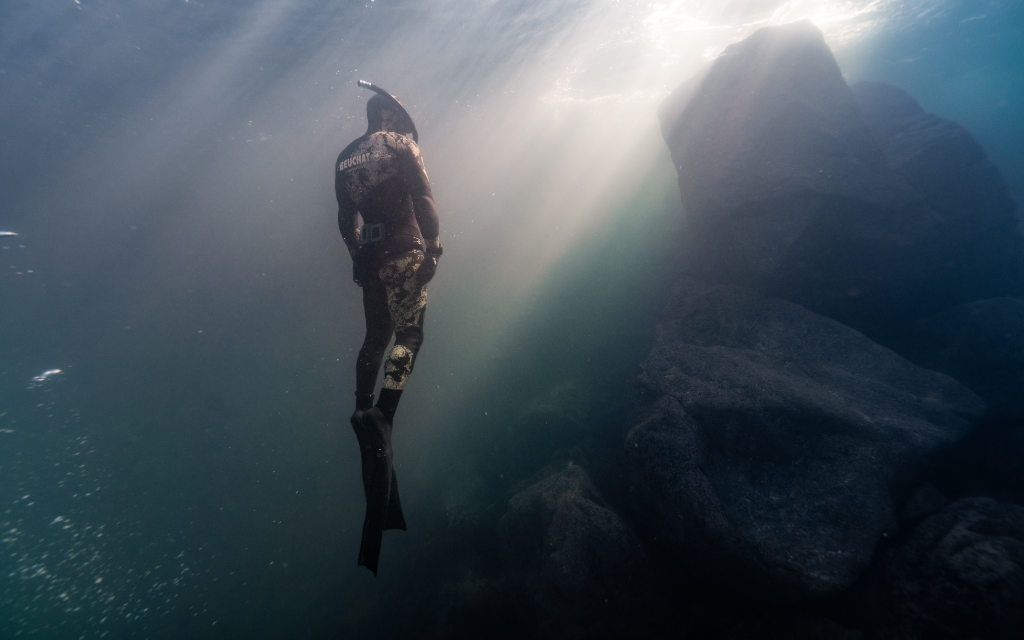 A pre-Lockdown Andy Torbet squeezes in a cheeky snorkel dive against the spectacular backdrop of wintry Cornwall.
Well…it's still winter. But this is Britain in February – what did you expect? However, although they are less numerous and predictable than those in July, good days do happen even in winter. And when they do, they can be spectacular. Not only because of the conditions they offer, but because of the stark contrast to the less favourable conditions we get for the majority of the darkest time of the year. Which means there's all the more reason, when the weather is easing and the season is more pleasin' to dive in…. which is exactly what I did (apologies, I couldn't get that last bit to rhyme).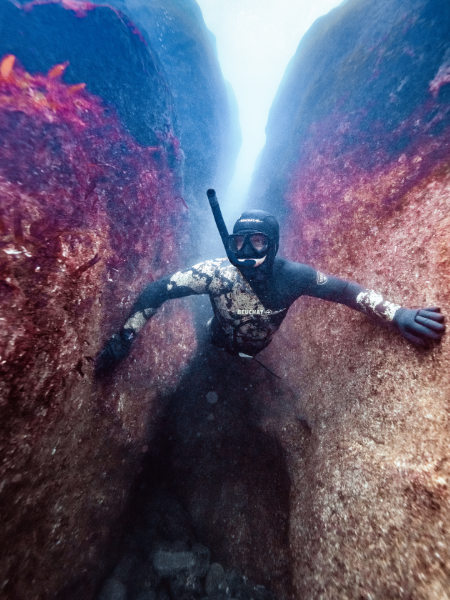 I was down in Cornwall on a work trip late last year. I was due to perform an all too common long, late-night drive back home when I spotted the weather for the following morning was, by UK winter standards, looking pretty good. A bit of winter sun, no wind, flat-ish seas. Not perfect but definitely very good for the time of year. So, I decided to stay on and meet up with my friend Daan Verhoeven who, quite sensibly, lives about 100 metres from a small bay on the South Coast.
The coastline near Daan's house is shallow, strewn with cracks and crevices perfect for exploring with snorkelling kit. There are even some old arches created by underwater sections of old walls, built by a quarry many years ago and since lost to the sea. The visibility was maybe four metres but I think most of us wouldn't be put off by that, even in the height of summer! The sea temperature had dropped to 10°C, but I find that as long as you can alter your wetsuit from summer to winter you can remain warm and comfortable, since our seas don't tend to change more than by about 6 to 10 degrees throughout the year.
Although the wind and waves were negligible, there was a slight swell caused by the winds offshore through the night. This made timing our swim through the man-made archways crucial, to reach the deep, tidal pool beyond without undue effort. We had to keep a few metres clear of the rocks, which were enveloped in bubbles in the swell, with water cascading down each time the sea retreated and creating a 'Champagne' effect.
I admit to getting a little close at one point, drawn in by the mesmerising spectacle. I am thankful that my 5mm wetsuit also doubles as whole-body impact protection layer. We had to be especially careful of 'sets' of waves coming in. Waves often come in 'sets'. These are groups of bigger waves – usually two or three but sometimes more – that can arrive regularly from a half a minute to 15 minutes apart.
Photo by Daan Verhoeven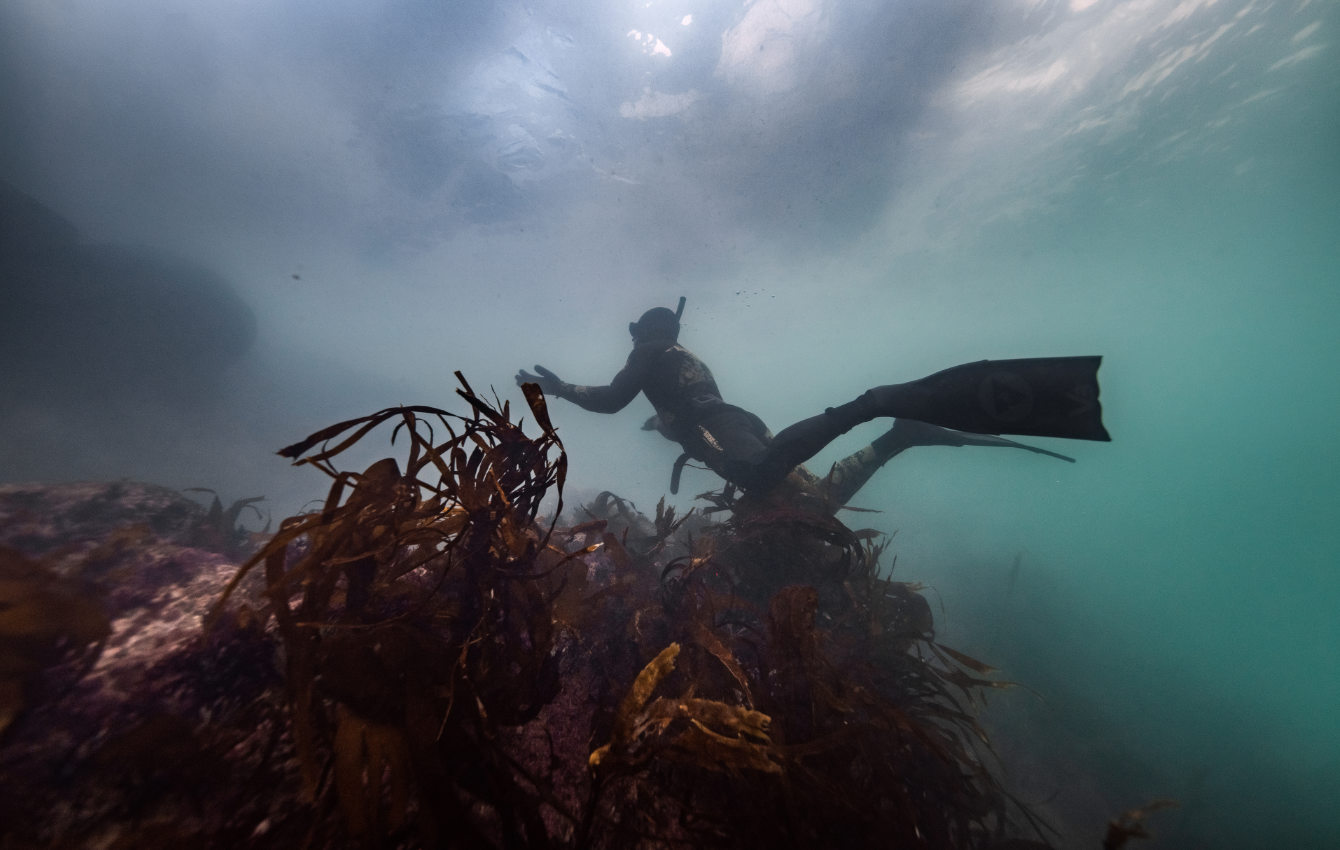 The change in power as a set arrived became obvious when Daan had positioned me in a crack at about four metres. He wanted a photograph of the mini-maelstrom above my head as I looked on, safe and clear in the deeper waters beneath. We'd had a few successful goes when the first wave in a small set came in. It was nothing too fierce, but suddenly the bubbles from above reached down to me and I was lost in the fizz. I hung on as the wave tried to push me into the crack before it switched course, then I relaxed and allowed the ocean to spit me clear.
Photo by Daan Verhoeven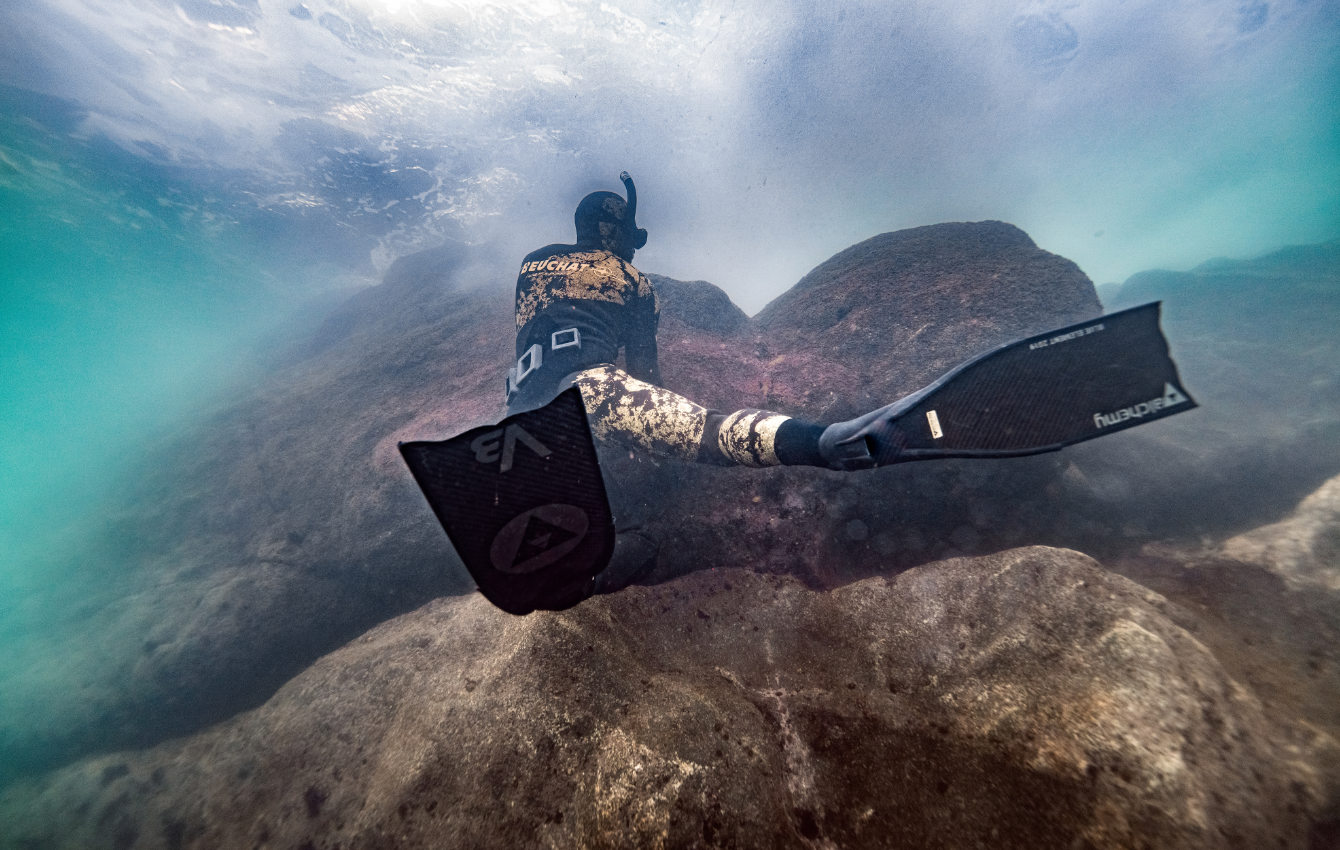 I surfaced, mask filling with water due to my laughter, to be greeted by Daan in similar good humour. And, as if scripted, the cloud broke and a rainbow appeared behind us. Who says winter is no fun?
Find out more about snorkel training.

BSAC promote and develop the 'best practice' in snorkelling safety for snorkellers in the UK.
If any of you have any suggestions, I'd love to hear them. Drop a note to me through the editor's email at SCUBA or on my social media below:
Facebook: OfficialAndyTorbet
Instagram: @andy_torbet
Twitter: @andytorbet
Article by Andy Torbet for SCUBA magazine, Issue #111 February 2021. For more membership benefits, visit bsac.com/benefits.
Images in this online version may have been substituted from the original images in SCUBA magazine due to usage rights.

Find out more about learning to snorkel or discover snorkelling in the UK.