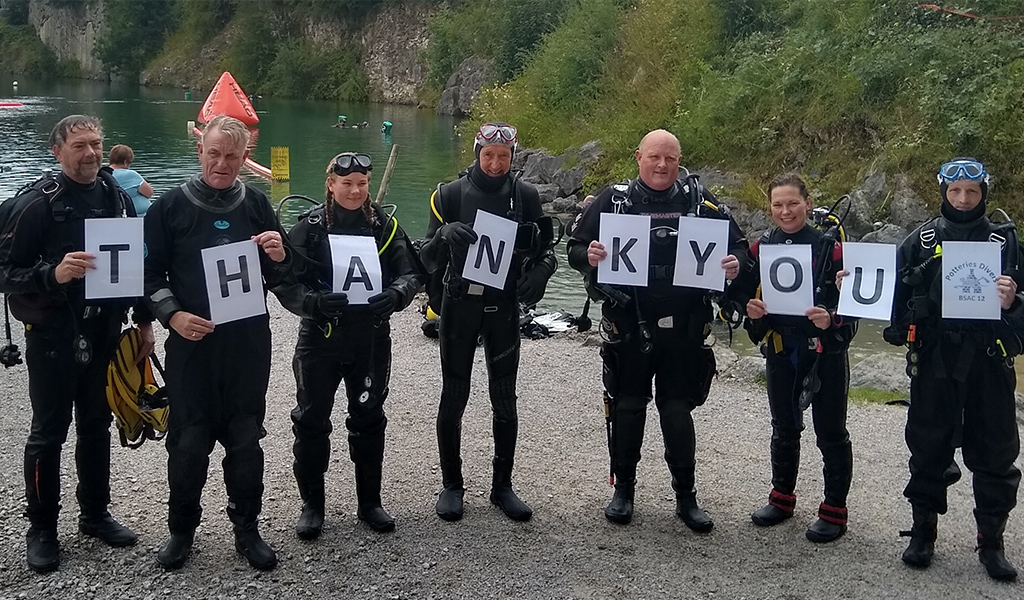 Volunteers Week runs from 1-7 June annually and is a time to celebrate those who give their time and energy to our organisation to make it the best it can be.
BSAC could not function without its volunteers and now is the perfect time to think about everyone who helps out at a club level, a regional level and a national level to make our organisation what it is. A few weeks ago, BSAC President, HRH The Duke of Cambridge, thanked everyone for their efforts during lockdown, and now it's our turn to truly say thank you.
Volunteering is about having fun, building life-long connections, learning skills and being part of a successful team. Getting involved can range from lending a hand at club nights and within your branch, to becoming an instructor and helping introduce our sport to more people every year to share the love of scuba diving and snorkelling.
BSAC CEO Mary Tetley said:
Our volunteers have always gone above and beyond, but at this particularly difficult time, it can be seen more clearly than ever. The number of clubs who have been offering online training and opening up the virtual doors to the entire BSAC community has been heart-warming to see. Not to mention the individuals who have taken their own time to create and produce presentations for the special interest webinars series and clips for the hone at home videos.

It has been truly amazing to see so many of our members coming together to raise morale online and keep our community engaged. We would like to thank every single one of you and ensure you know just how much this means to us as an organisation. We could not have got this far without all of your support, loyalty, and help.
If you're interested in doing more for the BSAC community, you can check out our blog post on volunteering from home.
The BSAC network is working together to keep people connected to the sport. With online training, special interest webinars, competitions, support to clubs and the trade, and much more...we'd love you to join us.