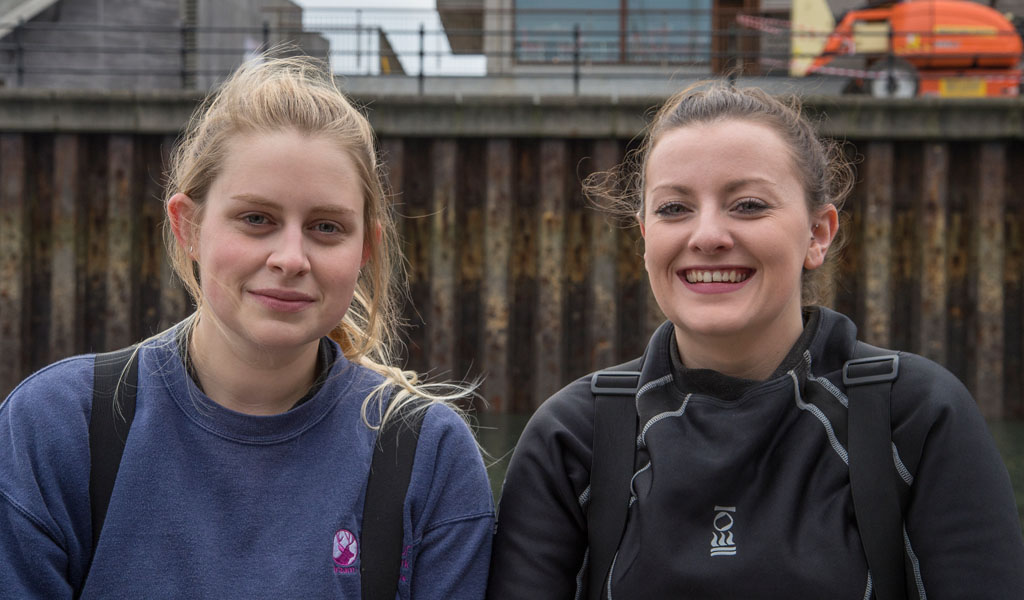 This month's Safety Talk – brought to you by Marg Baldwin – is equally relevant for both divers and snorkellers. The lessons gained from the incident discussed are important for us all...
When a Facebook post starts, "Well last Thursday after 40 years of snorkelling I finally tried drowning (would not recommend)," it will grab attention. The post was sent to me by a snorkelling friend with the message that the snorkeller concerned wants to share the experience so others can learn.

Around 1959, our snorkeller – with the help of a BSAC snorkelling handbook – taught himself to snorkel. For about 40 years, he has been snorkelling alone and the day of the incident was on a route he knew well. "Cold and poor decisions meant struggling to swim and inhaling water leading to me clinging onto the rocks at the top of the bay." Exhausted and battered by the swell, he was there for 40 minutes before two canoeists got him to shore. Coastguard intervention and a helicopter ride to hospital followed.

The Facebook post concludes with the comment, "… I fully intend to carry on, however, my Google search history now has 'auto inflate snorkelling vest' and 'waterproof flare' in it. I may be dumb, but I am capable of learning." Thank you solo snorkeller we appreciate your honesty and for submitting an incident report. It takes courage to acknowledge mistakes and share them so others and you can learn from them.

Thinking about the above message from a snorkeller, please consider the following thoughts in both diving and snorkelling.
No dire warnings - just facts
We all have responsibility for our own safety. For any open water diving or snorkelling, a buoyancy aid should be worn; flares, whistles, telescopic flags, and other means of attracting attention are excellent safety aids. But nothing replaces the ability of a dive buddy to offer help immediately if required.
A buddy truly enhances fun; someone to share the experience with and an extra pair of eyes to help enjoy the marine environment. Then the animated discussion afterwards perhaps in the pub (social distanced, of course), and the "Did you see?" and "What was that?" questions.
Always dive or snorkel with a buddy and have shore cover who knows your dive plan. Maybe next time there won't be any canoeists!
Keep up to date
Some aspects of diving, snorkelling and the training thereof are the same as they were in 1959, but a lot has changed.
The training programmes have progressed significantly to promote safety and fun as well as to accommodate the vast developments of the equipment we use. This includes the choice of suits, the different styles, materials and, of course, the buoyancy aids and means of attracting attention in the event of an incident.
Many of these developments mean we can comfortably stay in the water for longer and explore more.
Immersion Pulmonary Oedema (IPO)
The snorkeller has indicated he inhaled water and was short of breath. Hospital checks including a chest x-ray did not reveal any injury and no recurrence of breathing problems have been experienced. IPO may be confused with drowning as both conditions result in fluid collecting in the lungs. However, first aid treatment is likely to be the same for both.

Don't be tempted to go solo
In these times of social distancing and restrictions on group sizes, the frustration of not being able to organise diving orsnorkelling trips may give rise to the temptation to go solo – don't! It is simply not worth the risks.
Think safe - snorkel & dive safe
Marg Baldwin
Find out more about snorkel training.

BSAC promotes and develops 'best practice' in diving and snorkelling safety.