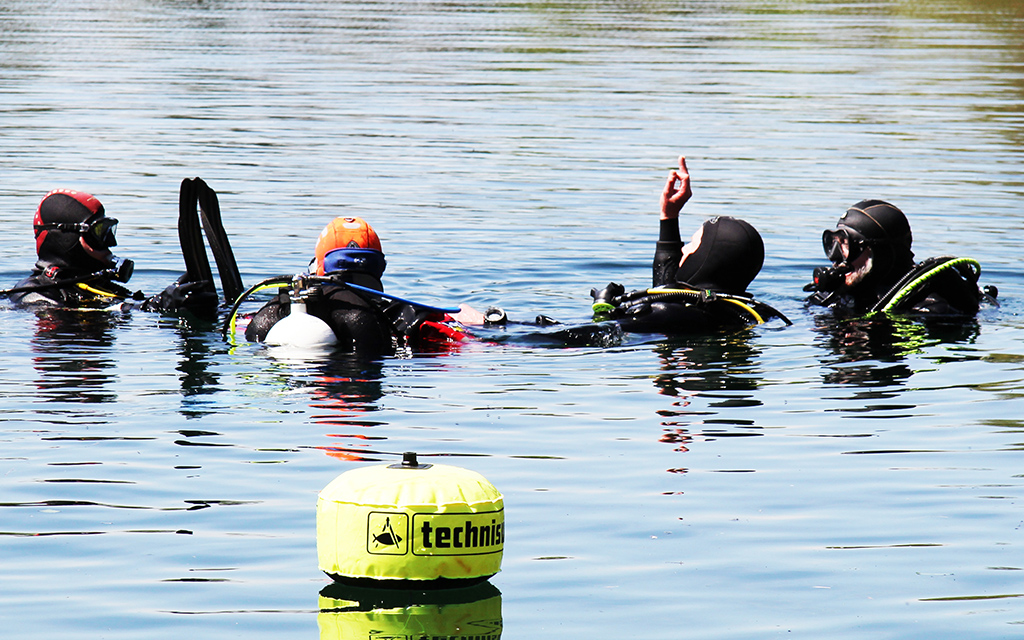 The nationally-scheduled events for 2020 are now available for booking on the BSAC website so now is the perfect time to start planning your ongoing personal instructor development.
This development opportunity is reflected in the increasing variety of events available for booking, especially for instructors. Instructors are at the heart of what we do at BSAC; continually developing divers and encouraging their increasing range of interests. The opportunities are so diverse that it is no longer realistic for every instructor, or indeed diver, to be an expert in every single aspect of diving. A degree of specialism is sensible, if not desirable.
While the progression to becoming an Open Water Instructor (OWI) is clearly defined and required of all would-be instructors, the Open Water Instructor Course (OWIC) should be considered a foundation for developing your skills and interests further. There is a wide range of options available and taking time to reflect on your interests can help plan your path of progression beyond the core Diver Training Programme (DTP).
Skill Development Courses (SDCs)
There are currently some 30+ SDCs and workshops spread across the broad categories of club diving, rescue skills, seamanship and special interest, with others in development. The majority of these SDCs can be taught by any OWI, although if you are not confident you might ask another instructor to work alongside you for the first time. Other SDCs have more formal induction processes, reflecting their specialist nature and the process is designed and intended to ensure you are supported through the development of the necessary teaching skills and competence. Using the Events page may help identify regional events that you might request to assist with to gain that experience.
Technical Diving
Technical courses have a more structured instructor qualification route for rebreather and mixed gas courses to reflect the additional teaching techniques they utilise. The foundation for these is to hold the relevant qualification and experience and attend a Technical Instructor Course, which can be found listed in events.
The course will provide the necessary training and a clearly defined progression plan.
Other options
Supporting the development of instructors within a branch falls to those instructors supervising Advanced Diving Instructors (ADIs). The Instructor Development Course (IDC) provides very clear instruction on how to not simply supervise but actively develop those ADIs and also serves as a preparation course for Advanced Instructor. The Diving for All (DfA) programme has developed in recent years and is now supported by a number of national events including workshops allowing real practice rather than simulation to help build understanding and confidence.
In addition, there have been developments in formal preparation events with NI and FCD events being formalised for some time. PIE Prep was piloted during 2019 and are now being rolled out over 2020 and an online TIE Prep is being developed.
The support for instructor development should ultimately cascade down to the students those instructors teach and result in more competent, skilled, enthusiastic and active divers increasing the opportunities for us all to go diving often and safely.
Think SAFE – Dive SAFE
Jim Watson
BSAC Safety and Development Manager