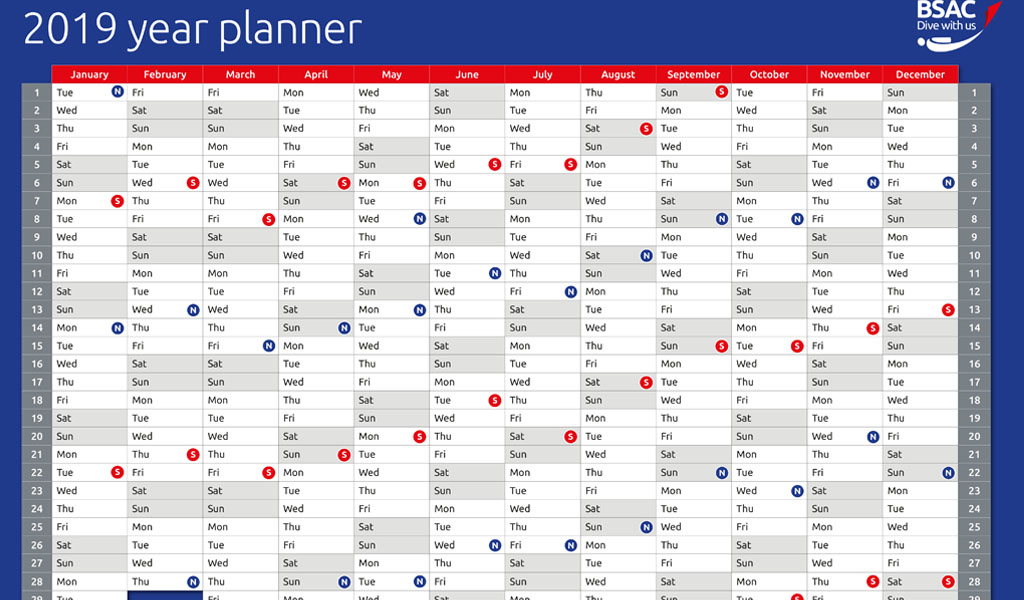 BSAC's downloadable 2019 year planner is now available.
With the Spring and Neap tides for the coming 12 months, the planner can be used to map out both yours and your club's dives for the new diving year.
The PDF can also be printed off in either A4 or A3, perfect for the dive club noticeboard. We've also created the planner in larger sizes – A2 and A1 – which can be sent to your local printers or copy shop if you need a large size.
Download the 2019 year planner
Please click below to download the PDFs.

If you want to use an editable PDF but don't have the software then you can use free websites like this to personalise your year planner.


Download the NEW Grow your club checklist.
Work through the checklist to help identify what to implement to grow your club. Download the checklist now.

For more support please contact marketing@bsac.com or if you fancy a chat call us 0151 350 6224 (Mon - Fri, 9 - 5:30).