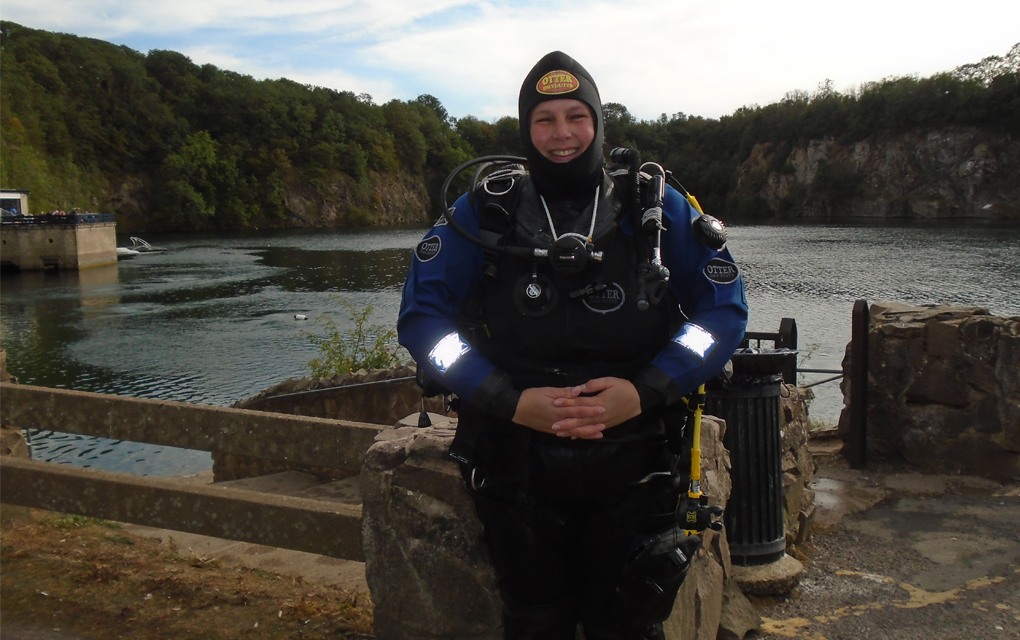 BSAC's top diver grade has reached its four-figure milestone, with the 1000th First Class Diver gaining their qualification since its launch back in 1956.
As BSAC's ultimate diver grade, First Class Diver is a challenging but rewarding qualification to obtain, bringing together the skills, theory, management and experience needed to organise and conduct world-class diving and expeditions.
On average, nine BSAC divers gain their First Class Diver ticket each year, with 2019 seeing a 'bumper crop' of 16 members working towards their FCD grade. Hartford SAC's Diving Officer, Kim Warham has now become the holder of the 1000th First Class Diver qualification card after passing her final exam this summer.
Kim, who lives in Winsford, Cheshire and originally learnt to dive with BSAC in 2002, was touched to hear she had obtained the 'magical number 1000'.
I have had the privilege to be coached and offered assistance by some of the best divers in BSAC, I have met and dived with some fantastic people and made great friends along the FCD journey.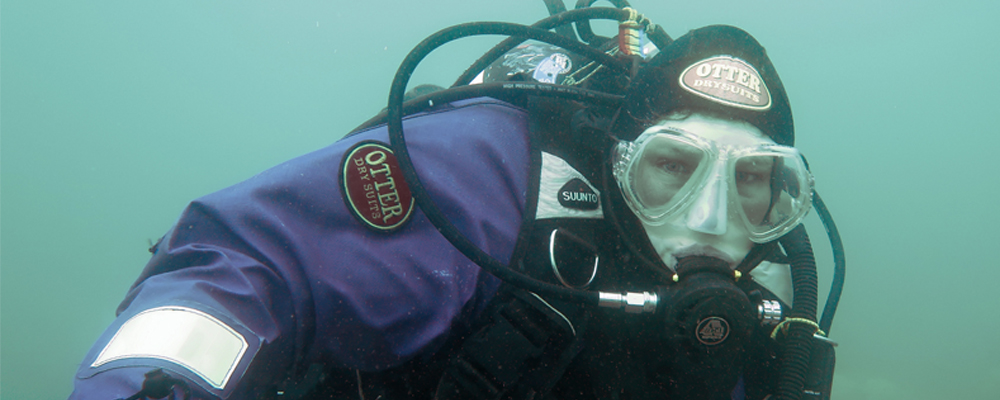 First Class Diver Chief Examiner, Rob Sewell, congratulated Kim on becoming BSAC's 1000th FCD. Rob hopes that other BSAC members will now be inspired by Kim's achievement.
Kim should be proud of her achievement and being awarded FCD 1000 as this was a real milestone for BSAC. She worked extremely hard to achieve this and will be remembered for having the 1000th number, which I'm sure quite a few others would have loved to have been issued!

First Class Diver is the highest grade of diver within BSAC and it requires a lot of time, commitment, experience and knowledge, in a wide range of skills and areas.

I think that after over sixty years, we have only just reached FCD 1000 is a big enough statement on what sets it apart.
Kim also encouraged other BSAC members who may be thinking about going for First Class Diver to 'give it a go'. "To achieve one of the highest diving grades in the world, you have to be prepared to give it your all. But in gaining my First Class Diver I have achieved more in diving, work and personally than I ever thought was possible."
Interested in becoming a First Class Diver?
To enrol for First Class Diver training you must have successfully completed an Advanced Diver course. You will also need to have completed 100 dives in a range of conditions since qualifying, at least 20 of which must show experience of diving to depths greater than 30m.
Click here for full details on First Class Diver and register your interest.