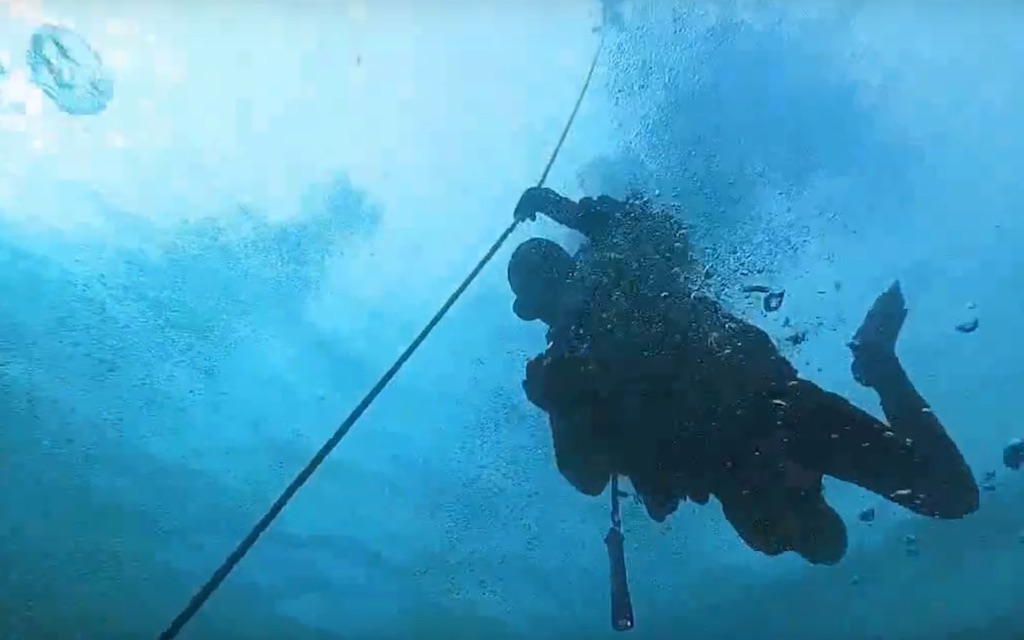 After six weeks and over 80 entries the votes have been cast and the winners have been finalised for BSAC's video competition. View the winning videos below...
The #DiscoverUKdiving competition, launched in October, celebrated all the things we love about diving in the UK. With 1247 votes cast, plenty of people got involved in the competition to vote for their favourite video from the huge variety of submissions. From exciting montages to incredible animal behaviour, creating an attention-grabbing video in the designated 15 seconds was certainly no easy task, but it's been wonderful to watch all of the entries as they've come in.
Thank you so much to everyone who entered, voted or encouraged others to do so. We would also like to give a huge thank you to Fourth Element for supporting the competition and donating the first and second prize.
First place
With 357 votes Austyn Finnegan has come first place. Congratulations! You can watch Austyn's winning video here:
Austyn wins a Hydra neoprene drysuit courtesy of Fourth Element. The 28-year-old is part of Castlereagh Sub Aqua Club, and has so far only dived in Northern Ireland and the Republic of Ireland.
A couple of years ago through a friend I heard that Castlereagh SAC were meeting up at the local pool on Wednesday nights. I joined the session the following week and was hooked and I signed up that night.
Regarding the competition, Austyn said, "I'm so grateful for winning and thanks to everyone who voted for my video. I have never had a drysuit. I am looking forward to trying it out!"
Second place
In second placea and winning a Fourth Element Expedition Series Duffel Bag is David Gwyer who is part of Swanwick and Spalding clubs.
Third place
In third place and winning a year's BSAC membership is Tony Reed.
Tony, who is part of Tiverton Sub Aqua Club, said, "I started out loving wreck exploration but I have found myself doing more shore diving these days which enables me to stay down a lot longer for the photography side of diving!"
Thanks once again to all who participated and to Fourth Element for providing the prizes and congratulations to our three winners!
Not yet a BSAC member? Let us help you find your local BSAC club
Send your postcode to hello@bsac.com and we'll help you find the right scuba club for you. Or if you fancy a chat call us 0151 350 6201 (Mon - Fri, 09:00 - 17:30).