Explore the sheltered reefs and enjoy the beautiful corals, sponges and marine life of the 'Marine Protected Area' here in Grenada
Dive Grenada

Run by Phil, Helen and the dogs 'Jack & Jerry' Dive Grenada is a professional and friendly dive shop in Grenada. Their inclusion into the 'TripAdvisor Hall of Fame' in 2019 on achieving 5 consecutive 'Certificates of Excellence' was a well-deserved accolade for their highly organised, safe and service-focused dive operation in Grenada. 'Dive Grenada' perfectly meets the needs of divers travelling alone or in small groups who seek to avoid the crowds of larger operators. They actively limit numbers to ensure a relaxed and 'crowd free' experience and with a maximum of 6 to 8 divers per trip you are guaranteed the personal attention of their Divemasters. There is no better way to enjoy the great diving that Grenada has to offer.
Their new purpose-built dive shop is a world class facility. Located on the beautiful golden sands of Grand Anse Beach just feet away from the warm clear Caribbean Sea, the location is idyllic. Their central location is perfect affording short and easy boat rides. With a simple 10 to 15 minutes ride in their custom dive boat guests can enjoy more than 30 outstanding reef, wreck and drift sites. 'Dive Grenada' have a vibrant staff of home grown Grenadian Dive Leaders and Instructors who have clearly been nurtured and well trained. Their passion for Grenada's outstanding Marine environment and pride in the culture and history of the island is infectious.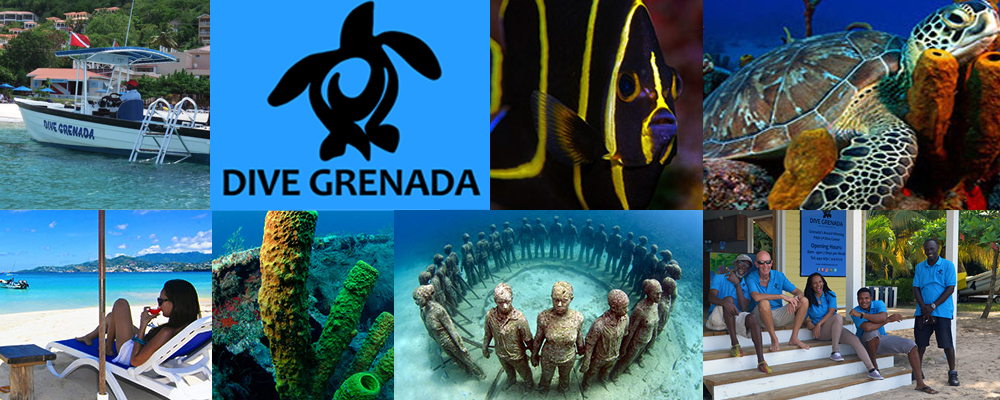 Phil, Helen and all their staff clearly work hard to ensure guests enjoy a relaxed 'boutique' diving experience; your equipment is assembled for you prior to your arrival and carried to the boat, all you do is slip into your wetsuit and go diving. Helen's homemade cookies are a highlight of the surface interval as is the staff sharing stories as they switch over tanks and set up your gear for you. If you like dogs, then Jack & Jerry will be waiting for you on your return for a much-needed tummy rub. You really do feel like family when diving at Dive Grenada.
Dive Grenada are building Grenada's first artificial reef as a philanthropic project, constructing 'pyramids' from concrete blocks and then placing them together to form the 'Grand Anse Artificial Reef Project' (GAARP). The project is working well with nearly 30 pyramids in place, a remarkable amount of species of fish and marine life are inhabiting the area already. It is also being used as an educational tool for the local school children to learn about marine conservation.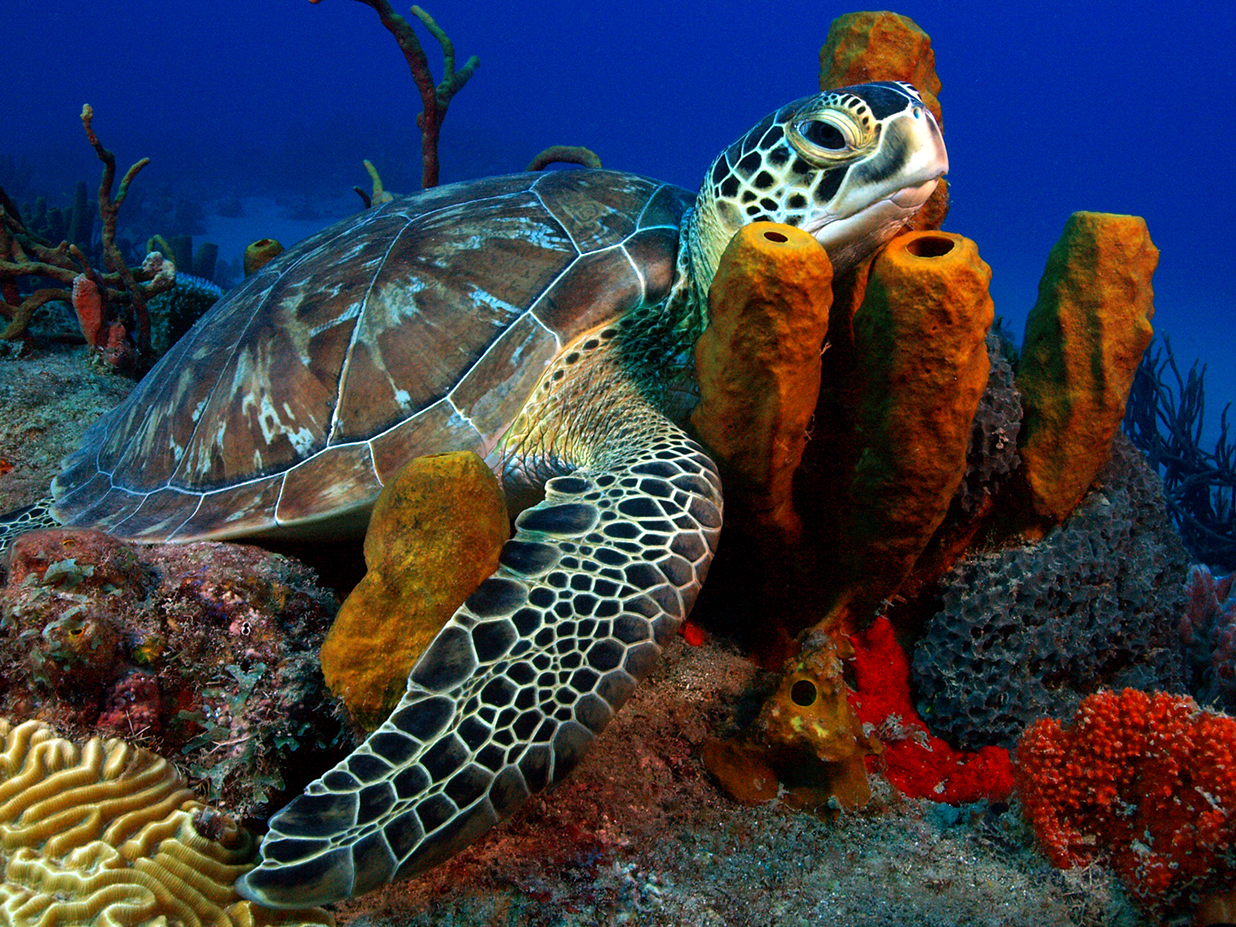 Facilities
All year round diving
Boat dives - Our Dive Boat is custom made for Caribbean diving, it is a 10 metre (32 ft.) fibre glass hull with twin 200hp engines and will get you to the majority of Grenada's dive sites in a matter of minutes.
Wreck dives - We also have some outstanding Shipwrecks in Grenada, more than anywhere else in the Caribbean, including the famous 'Bianca C' cruise ship, known locally as the 'Titanic of the Caribbean'. Grenada's proactive approach to developing our dive product saw two additional wrecks being strategically placed in 2018, the 'Anina' & 'Tyrrel Bay' which are quickly becoming artificial reefs.
Marine reserve - Our Marine Protected Area is also home to the worlds first unique 'Underwater Sculpture Park' recognised by 'National Geographic' as one of the most awesome places on the planet to visit, we couldn't argue with that…...!
On-site - Our Dive Shop in Grenada is located at Mount Cinnamon and enjoys a unique and fantastic view over the bay to St Georges, Grenada's capital. On site we have a swimming pool, fresh water showers and secure drying and storage facilities for all your equipment.
Equipment rental - Dive Grenada can offer high quality equipment rental, their brands are Aqua Lung & Sherwood.
Gas fills - Dive Grenada has a very large filling station we offer onsite nitrox and air fills.
BSAC Clubs exclusive deals
With a 'non-discounted'10 dive package (5 x morning 2 tank dives) you will receive 2 free dives. Promo Code: A171
Receive a 10% discount on any dive package less than 10 dives. Promo Code: F70
Full Offer Details Contact Dive Grenada

Find Dive Grenada on social...
Not a member? Join or renew online today to access the benefits.
Alternatively, send your postcode to hello@bsac.com and we'll help you find the right scuba club for you. Or if you fancy a chat call us 0151 350 6226 (Mon-Fri, 9-5:30).