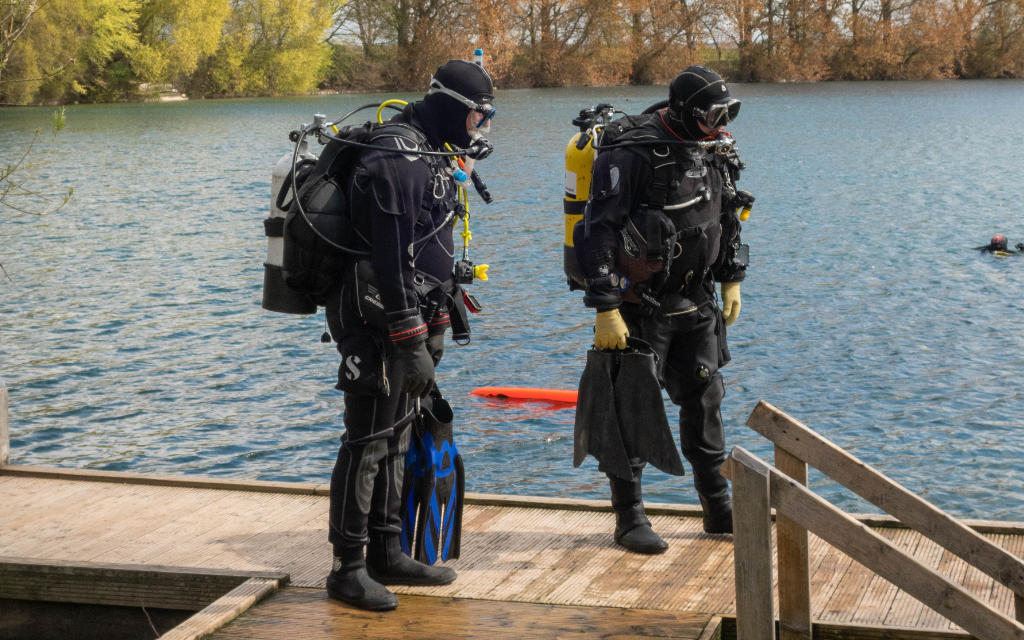 The growth of BSAC's Centre numbers continues apace, with Hebden-Bridge-based Below the Surface the latest centre to come on board.
Long-standing BSAC diver Bill Painter established the Yorkshire centre after leaving the military over 30 years ago. Below the Surface has now joined the BSAC fold to re-establish the connection.
A recent BSAC Instructor Crossover course has seen Bill refresh his BSAC Open Water Instructor status, with more of the Below the Surface team set to follow.
Centre instructor and co-owner, Sal Painter said the team were looking forward to the opportunities ahead.
We decided to re-connect with BSAC as we feel the time is right and are excited by many of the courses which offer new skills to those we teach currently. We look forward to a new challenge and hope to offer some exciting new courses to our divers.
With a 25 metre pool with a 3m drop-off that's ideal for training, as well as training rooms, dive club and dive shop, Below the Surface is well-placed to support divers and BSAC clubs in the region.
For more information on Below the Surface go to www.belowthesurface.co.uk.
Is your club looking for more training support? Check out the BSAC Centre+Branch Partnership scheme at bsac.com/partnershipscheme.


Ready to start your scuba adventure? Sign up for eLearning!
You can get started straight away with the theory knowledge element of BSAC's entry-level courses, Discovery Diver and Ocean Diver, and work at your own pace using the BSAC eLearning system.