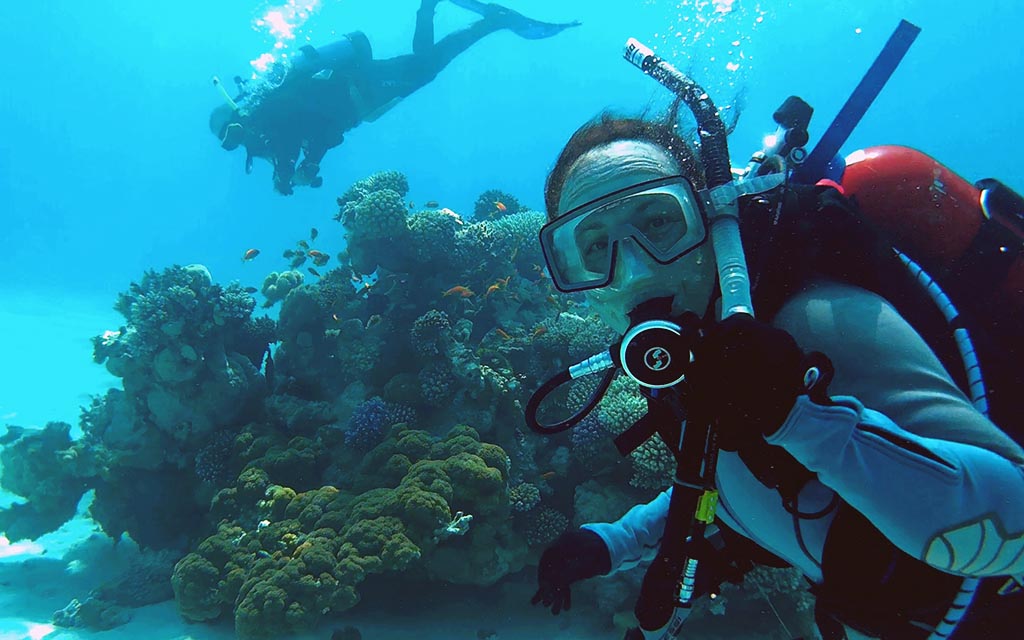 A New Year can mean a fresh start…and the chance to learn new skills or try out something you've always wanted to do. So, if you've always wanted to discover the life aquatic, then why not make 2023 the year you tick scuba diving off your bucket list?
If you are looking for a little inspiration, here are our top five reasons why 2023 is THE year to learn to scuba dive with BSAC.
1. You'll be part of an amazing diving community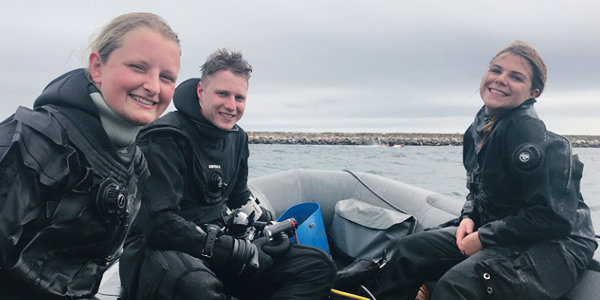 Did you know that scuba diving is an incredibly social sport? And with BSAC, you will be part of a fantastic diving community, both in the UK and around the world.
Scuba diving is much more than having a reliable dive buddy (the partner you dive with); it is a bonding experience. You will develop long-lasting connections as you learn, dive, and experience the marine environment together.
Learning to dive with a BSAC club also means you have a group of like-minded people around you ready to share the scuba experience with you. And it doesn't just stop once you are out of the water, as scuba divers are a sociable bunch who will most likely become friends for life.
2. It's good for your health and wellbeing
With today's challenging times, mental and physical health is more important than ever. And scuba diving can play a key role in keeping you balanced, happy and healthy.
As a relatively low-impact sport, learning to scuba dive can help to build your fitness and is a great alternative to spending time indoors at the gym. Plus, it gets you outside and into the marine environment with all the fresh air and feelgood that the natural world entails.
Scuba diving is also known to improve mood, promote mindfulness and reduce anxiety. So, immersing yourself in the underwater world can positively impact your mental health as you leave the stresses of everyday life on the surface and relax into your dive.
3. Help to protect the ocean
MCS: Beachwatch
The plight of our oceans is now firmly in the spotlight, and as divers, we all have a role to play in protecting and conserving our seas and marine life.
Scuba diving brings you up close and personal with our amazing underwater world. And with it, you will be much more aware of how we are treating our blue planet and the damage being done. By learning to scuba dive, you will also be able to dive with a purpose and help to protect our oceans.
From marine life courses and underwater monitoring projects to beach cleans and marine conservation campaigns, as a diver, there are many ways you can champion our ocean environment and contribute to its protection.
4. Gets you out of your comfort zone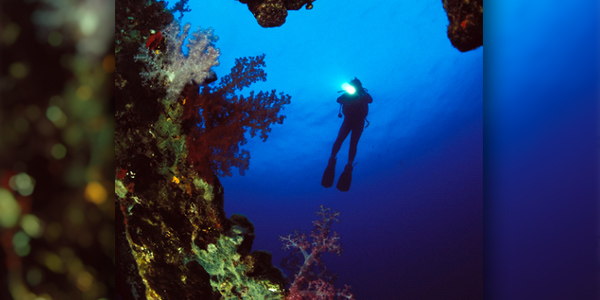 Challenging yourself with a new activity, skill or sport can be invigorating – and even life-changing. Getting out of your comfort zone can also help you discover more about yourself and what you can achieve.
Learning to scuba dive will give you a whole new perspective on life by taking you into a completely different environment. Scuba will also give you the skills and confidence to embrace everything our stunning marine world has to offer. And the beauty of learning to dive with BSAC is that you can go at your own pace, making scuba a personal adventure to remember!
5. You'll gain new skills for life
Becoming a scuba diver is much more than time spent in the water – it's also about learning and growing in confidence and experience, with new-found friends.
From the first time you try on your new diving kit to gaining your first scuba qualification and beyond, you are building a wide range of skills. You'll learn about the environment, ocean tides, physiology and marine life, as well as essential first aid, teamwork and underwater heritage, to name just a few – all skills that you can also take into your everyday life.
Have our top five reasons to learn to scuba got you hooked? Then why not make 2023 the year you take the plunge and discover just how amazing learning to scuba dive can be!
Ready to start your scuba adventure in 2023?
It's super easy to start learning to scuba dive with BSAC! Submit a learn to dive enquiry and start your underwater adventure.
Or if you fancy a chat call us 0151 350 6201 (Mon-Fri, 9-5:30).