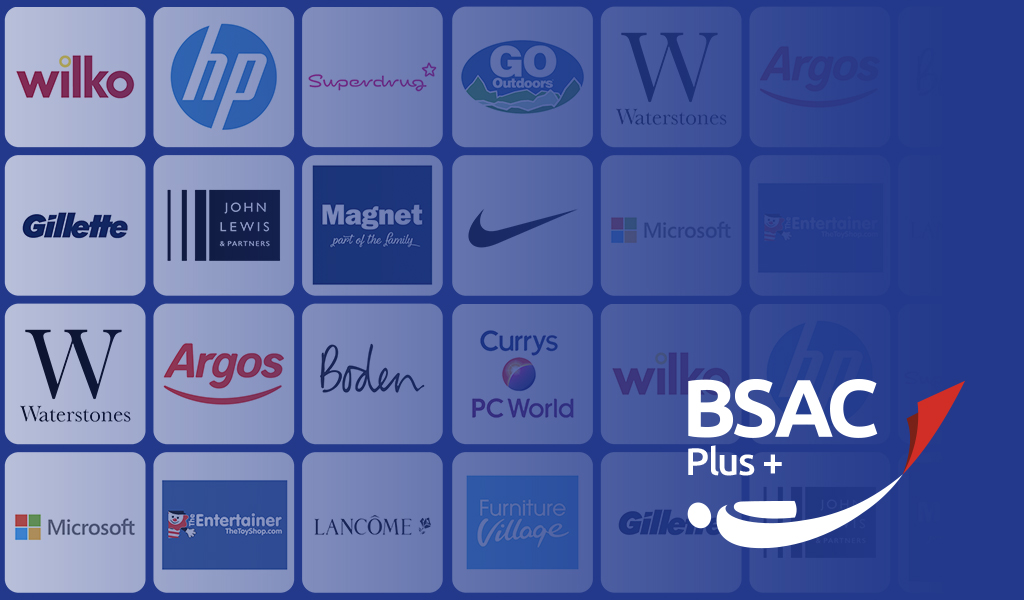 At this time of lockdown, member benefit scheme BSAC Plus has seen an upturn, as perhaps members have more time to capitalise on the savings on offer. Many members have now been asking more questions about BSAC Plus and how it works.
The BSAC Plus service is available to all members and their families. BSAC Plus is a discounts scheme offered to all UK members, offering savings on many things including a whole host of online shopping outlets. It's not just the big brands that offer savings – BSAC Plus includes deals with more than 4,500 local independent retailers.
It's easy to get started…
It's free to join and your bsac.com login details work on the BSAC Plus website. Simply go to bsac.com/bsacplus and click on the red 'Go straight to BSAC Plus' button.
On your first visit, you will be asked some questions on what you are interested in. This will enable the website to keep you posted on offers relevant to you.
Most useful features
Search facility
The BSAC Plus website is pretty intuitive but the search box (top right) is a great way to get around the BSAC Plus site. If you shop regularly at the same place, just pop it in the search box to find the offers with that retailer or brand.
Gift cards with cashback
You can order gift cards with various brands, load them with money and then start spending as normal, just using the gift card to pay (you can still use any loyalty cards such as Nectar or Tesco Clubcard) either online or in-store. The cashback generated builds in your online account and can either be transferred to your bank account or used to top up your cashback cards. There are nearly 80 brands with cashback offers, from B&Q, Boden and National Trust to Nike. There is up to 6% cashback with supermarket brands ASDA, Iceland, M&S, Sainsbury's, Tesco and Waitrose.

Marketing Manager Debbie Powell said
Many members have become regular users of the scheme and are saving enough to cover their membership several times over, but many more could also be saving. The best advice for members considering using it is to log on and have a go at saving with the outlets you already spend regular amounts of money, such as supermarket shopping. Then once you've got the hang of it you can apply it to more shopping you are already doing.

The BSAC Plus service is available to all members and their families.
The BSAC network is working together to keep people connected to the sport. With online training, special interest webinars, competitions, support to clubs and the trade, and much more...we'd love you to join us.