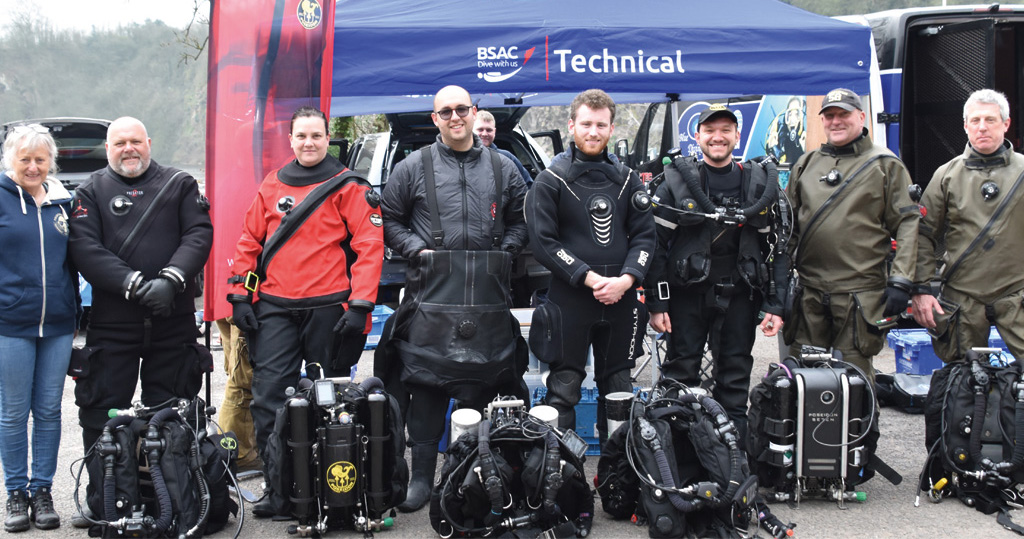 BSAC's Poseidon Se7en Try Dive event returns September 24th - 25th at Capernwray Diving Centre.

Following the success of BSAC and Poseidon's first Try Tech event earlier this year, members will have the opportunity to try out Poseidon Rebreather at Capernwray Diving Centre in Lancashire on Saturday 24th September and Sunday 25th September.
The first BSAC Poseidon Try Tech was held at Stoney Cove in March 2022 and was a huge success. Sports Divers (or equivalent) and those above who are CCR-curious will experience Poseidon's Se7en unit first-hand.
Coordinated by Quantumdiver's Colin Rotheram, he added.
"This is a great opportunity for open circuit divers to try out a Poseidon rebreather and discover just what CCR diving is all about."
10 try-tech sessions will be held each day on the weekend of the 24th - 25th of September. Places are fully booked on Sunday the 25th however, there are still places available on Saturday 24th of September.
The BSAC Poseidon Try Tech event at Capernwray is open to Sports Divers (or equivalent) and above. Each session costs £10 and will last 30-45 minutes.

Why try out the Poseidon rebreather?
The Poseidon rebreather claims to allow divers to 'Dive longer, more safely and closer to wildlife'. Poseidon's se7en unit works by the gas that would normally be wasted as bubbles is instead re-used.
What makes the Poseidon SE7EN+ unique is the way in which it manages the gas in the breathing loop. The oxygen sensors detect the PPO2 in the breathing loop and solenoids automatically inject oxygen as required to maintain the appropriate PPO2 for the diver's current depth. The SE7EN+ diver does not need to adjust PPO2 set points or manually maintain a set point; the SE7EN+ does it all for them.