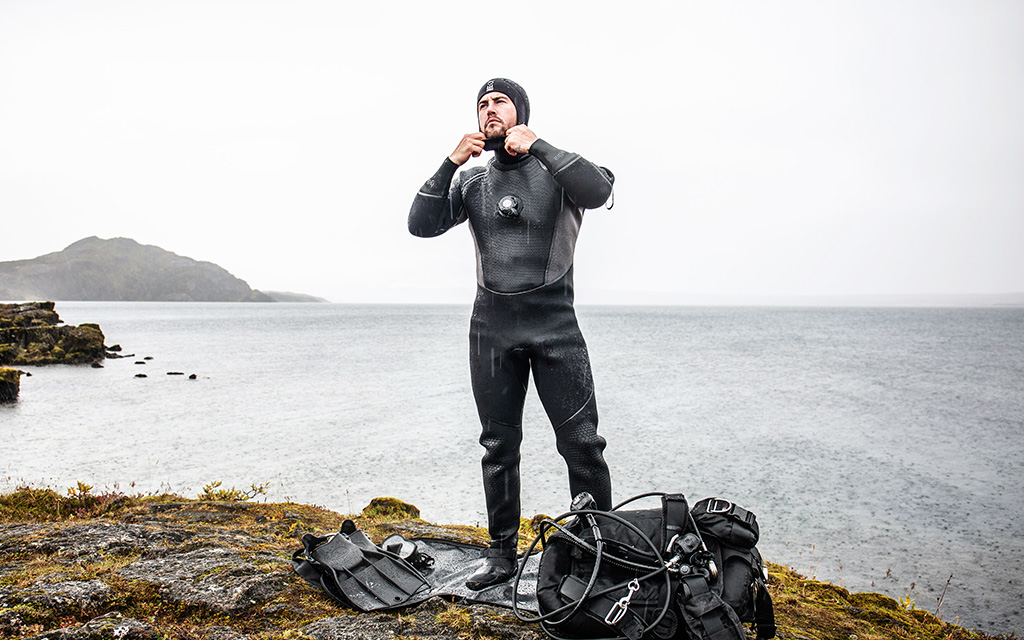 Fourth Element are extending its offer on the Hydra drysuit until the end of June. BSAC members can purchase the suit at £799, saving £100!
The Hydra drysuit is ideal as a first drysuit or an upgrade from an entry-level suit. Ideally suited to UK diving, the neoprene suit embodies design features to make it streamlined with as much similarity to a wetsuit or semi-dry as possible. Made from high-density 4mm neoprene, the suit provides warmth whilst maintaining freedom of movement. The suit is available in both male and female versions with the offer extended until 30 June 2023.
Fourth Element's technical range, including the Hydra, works around the principles of performance, innovation and function. It uses the latest fabric technology and designs, to give divers the thermal protection to keep them diving for longer.
An environmentally conscious company since it was established in 1999, Fourth Element has consistently made choices to lessen impact on and protect the underwater environment. From compostable packaging to recycled swimwear and supporting various environmental charities, the company is involved in much work to preserve our oceans.
To take advantage of this offer members can purchase directly from Fourth Element or by calling 01326 574745. Alternatively, you could purchase via any Fourth Element dealer. Please note, the offer is not available to those based in North America, Asia and Australia. Remember you will need to provide your current membership number in order to access this special offer.