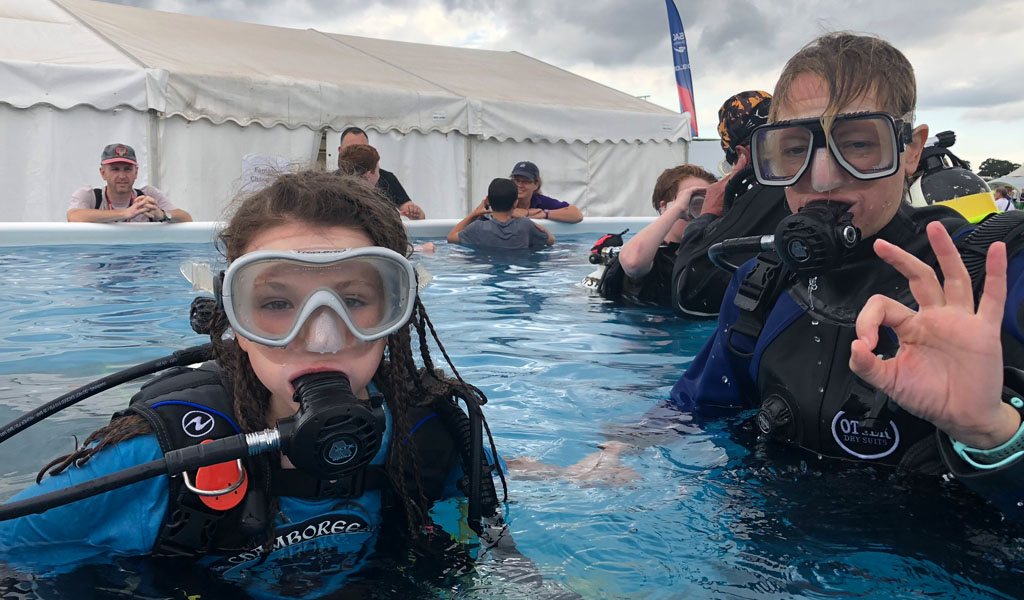 A super-sized 1,407 scouts and guides recently took the plunge during a marathon try dive event conducted by members from the BSAC North West Region.
Over seven days at the Warrington-basedd Chamboree – an international gathering of Scouts and Guides that happens every four years – the team, led by BSAC Advanced Instructor and Scout Leader Joe Adshead, put the youngsters through their try dive paces.

By the last day a total of 1,175 try dives and 232 try snorkels had been completed, all in a temporary outdoor pool that contained 90,000 litres of water and took over 12 hours to fill.
Find your local club and book a Try Dive today
Book a Try Dive with a BSAC club Ocean Diver Course Details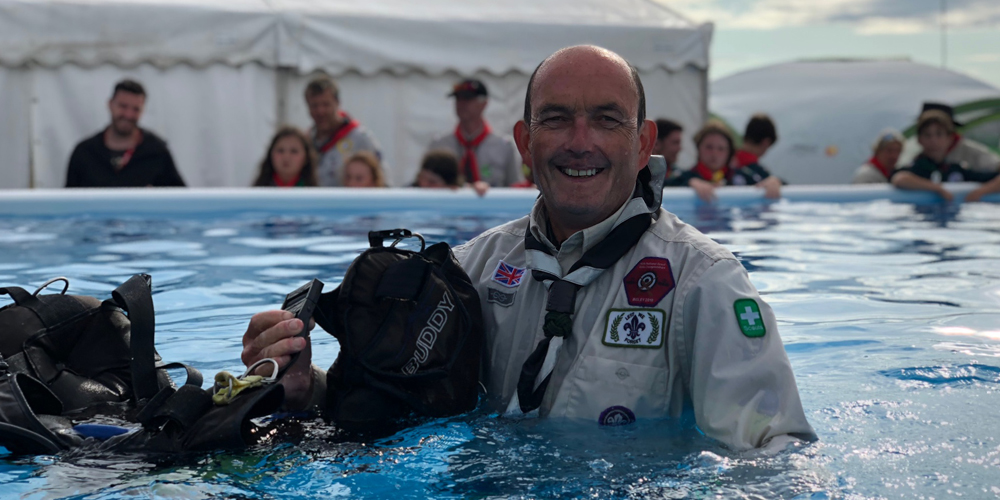 Joe, who spent a year organising the try dive pool as part of the Scouting event's Adventure Zone, was approached by the Chamboree organisers to run the pool. He said he was proud that the team smashed his original 1,000 try dive target.
It all went unbelievably well, from the initial question of could I do it to actually seeing the realisation and watching the Scouts doing scuba was 12 months. Cheshire's County Commissioner Graham Phillips said he couldn't believe the quality and professionalism of the BSAC instructors who gave their time freely to make all this happen.
BSAC Vice Chair Maria Harwood, who also volunteered as one of the try dive instructors, credited Joe for his commitment to bring the ambitious pool together.
As well as the 12 months planning, Joe took two weeks off work to set this up and run it. He was there before us all in the morning and was filling cylinders when we left in the evening. What an ambassador for scouting, BSAC and volunteering in general.
If you need help finding a club please email membership@bsac.com and we'll send you your three nearest scuba clubs. Or if you fancy a chat call us 0151 350 6226 (Mon - Fri, 9 - 5:30).