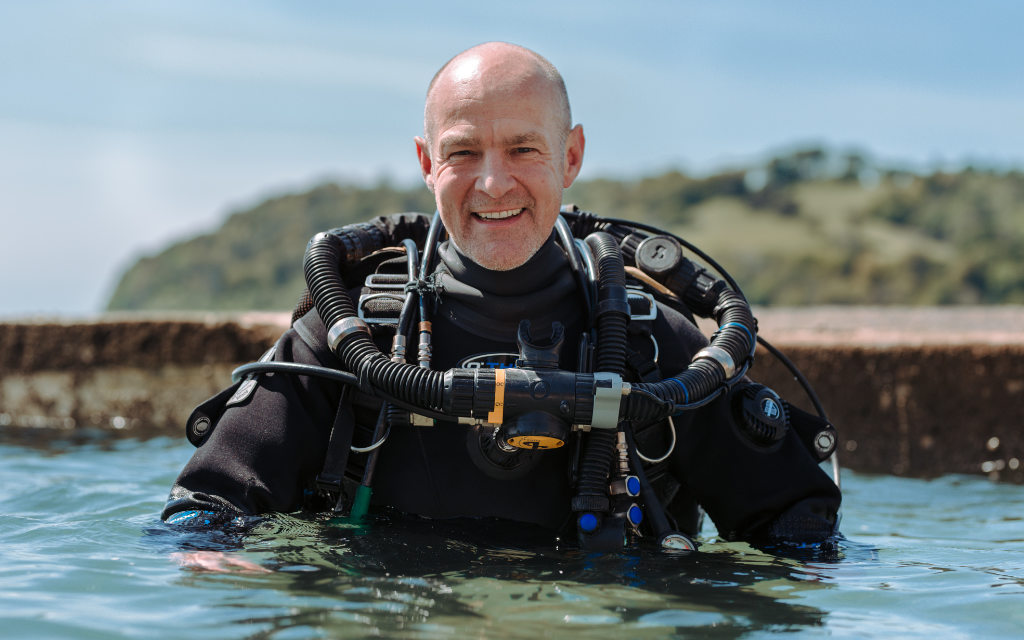 BSAC is delighted to welcome Dom Robinson as our new Head of Diving and Training.
This brand-new position has been created to directly support BSAC's new strategy along with our vision, to ensure that everybody can access the type of diving and training they want, in the way that best suits them, and at the same time enabling them to feel part of our BSAC community.
As the new Head of Diving and Training, Dom, who lives in Plymouth, will now lead on the development and delivery of BSAC training and diving/snorkelling support services. Dom will report to BSAC's CEO and work as part of HQ's senior executive team.
Speaking on his appointment, Dom said he welcomed the opportunity to join BSAC.
I am extremely pleased to be taking on the Head of Diving and Training role at a key time for BSAC and using my skills to support the implementation of the new strategy. As a long term BSAC member, I'm passionate about the organisation and am confident that I will be able to make a significant difference.

Dom's experience
Dom, who first dived at the age of 11 and is currently a member of Plymouth Sound Divers, comes to BSAC from his position as Officer in Charge of the Joint Service Sub Aqua Diving Centre (JSSADC). He previously spent 24 years in the Army, first as an engineering officer before re-training as a helicopter pilot.
A National Instructor, Snorkel IT and CCR diver, Dom is also currently serving on BSAC's National Diving Committee as Technical Chief Examiner.
BSAC CEO, Mary Tetley said:
The Head of Diving and Training post is a significant move for BSAC that will see the development of both new and existing training and diving/snorkelling support services to broaden the Club's appeal. With a clear focus on membership, participation and engagement, Dom has all the knowledge, experience and leadership skills to drive this pivotal role forward. We are really excited to be welcoming him to the BSAC team. Dom will start his new role on 1st November.
The BSAC network is working together to keep people connected to the sport. With online training, special interest webinars, competitions, support to clubs and the trade, and much more...we'd love you to join us.