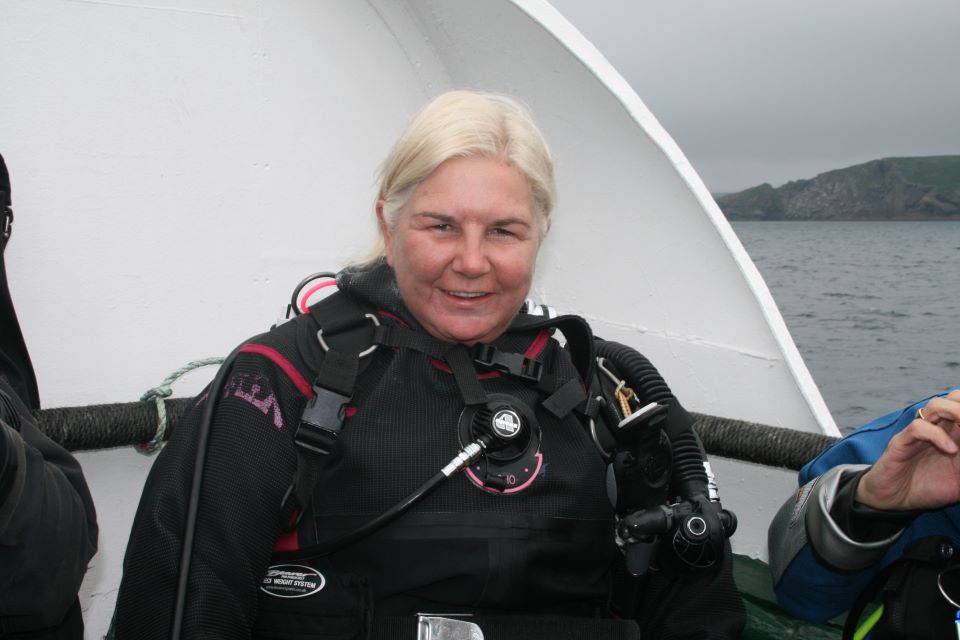 Maria Harwood has been elected BSAC Chair, taking over the position from Alex 'Woz' Warzynski, and having served as Vice Chair for the previous two years.
A First Class Diver and National Instructor, Maria's CV is steeped in BSAC volunteer culture. She has been a member of Chorley branch for 37 years, where she has served as Diving Officer and Chair, in addition to a three-year stint as North West Regional Coach. During her professional career Maria held several roles in senior management in the UK and overseas, including a stint as IT Director for a FTSE 100 company.
She is retired and looking to devote more time to BSAC in her new role as Chair. In her candidate's statement for the election, Maria said her managerial approach is to listen, understand the facts and options, then agree a course of action to provide the support and finally action to make it happen. Speaking after the election, she thanked both Woz and Louise Whitehouse, who have each served the maximum nine years on Council.
"We made significant progress under Woz's tenure as Chair, with the re-branding, digital platform and updated Ocean Diver," Maria said. "All of this underpinned the modest growth in membership last year. The challenge now is to build on this and provide clear direction to take us into the next decade."
Appointing a Vice Chair having been elected Chair, Maria Harwood leaves a vacancy in the position of Vice Chair. In line with BSAC's Articles of Association, the club has co-opted existing Council member Geoff Hide into that role for a period of one year."Geoff is a longstanding BSAC member with a wealth of experience, having been on Council for the last eight years as well as roles on NDC before that," said Maria. This appointment means that, in turn, the Council has co-opted 2019 candidates James Mudge and Rachel Quinn for a year. James will focus on younger members while Rachel brings a range of business experience including strategic development in the sports sector.


Ready to start your scuba adventure? Join a BSAC club.