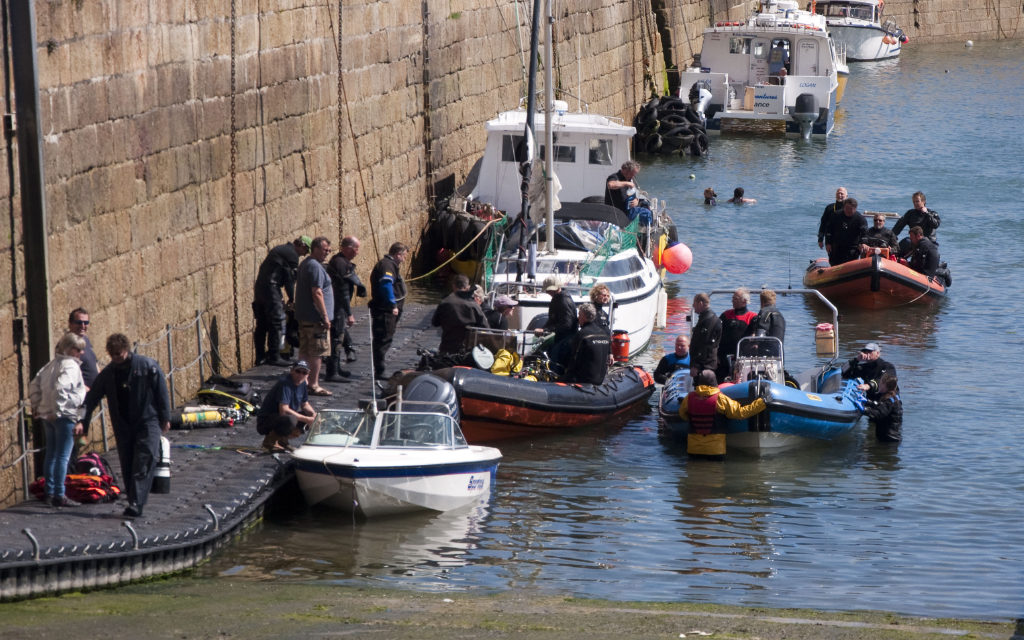 The ever-popular Kernow Dive Fest will celebrate its 20th year with a weekend of diving this summer.
The annual dive fest is organised by a 12-strong group of BSAC dive clubs that make up the Kernow (Cornwall) Federation of Dive Clubs and will take place on the 11/12 June. All BSAC members and clubs are invited to join the fun.
With Kernow 2022 based at the Ponsandane Farm campsite in Penzance, the weekend promises top-notch Cornish diving plus plenty of socialising. Money raised at the festival will go to DDRC Healthcare. Over the past 20 years, Kernow has raised nearly £50,000 for this essential hyperbaric facility.
For more information on Kernow 2022 and to book, go to kernowdiving.org.uk.
Fancy organising your own diving festival?
The Kernow Dive Fest is an excellent example of clubs coming together to celebrate the best of British diving. To inspire other clubs around the country to organise their own celebration, Plymouth Sound's Jon Parlour has produced an informative webinar on what has made Kernow such a success.
Jon, one of the Kernow organisers, said he hoped the webinar would inspire other clubs to set up their own annual event.
Kernow was initially established to share resources and enable the delivery of diver training beyond Sports Diver and SDCs. It has evolved into a fun-filled weekend that continues to improve the relationship and cooperation between the clubs involved. The webinar aims to share some of our experiences and ideas and hopefully motivate other clubs to set up their own events. I look forward to travelling to a diving festival in another region soon!
The BSAC network is working together to keep people connected to the sport. With online training, special interest webinars, competitions, support to clubs and the trade, and much more...we'd love you to join us.