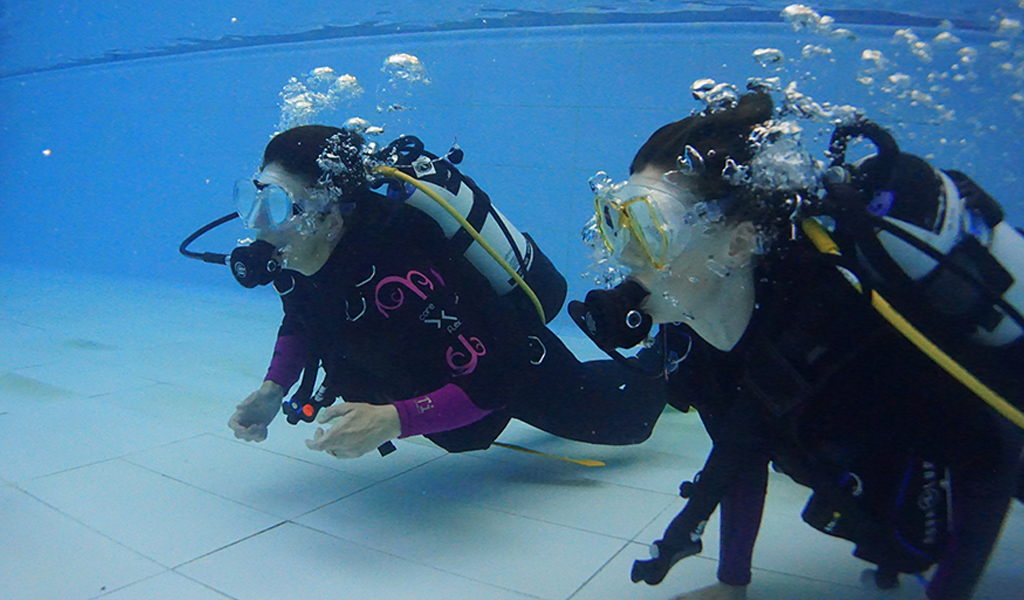 Following yesterday's Government announcement of updated restrictions, BSAC Safety and Development Manager Jim Watson explains what this means for divers and snorkellers.
Following recent changes in government restrictions, in order to control the spread of Covid-19, BSAC continues to review and update its guidance.
BSAC guidelines for diving and training are already set at groups of six and the safeguards in place within that guidance do not currently need to change and remains as previously clarified on 9 September 2020.
Changes to indoor team sports
As part of the government's most recent announcement, indoor teams sports is now restricted to groups of six. This should not impact diver training in swimming pools as training groups do not normally exceed six. The team sports rule will, however, impact on activities such as octopush and underwater rugby which must now be limited to a maximum of three-a-side.
Dive management and Covid compliance
To further support responsible diving activity, BSAC advises that properly managed dives under a designated Dive Manager will help ensure that diving not only remains safe but the Dive Manager can add Covid-19 compliance to their risk assessment. Responsible and considerate diving activity whilst maintaining compliance with Covid-19 rules is one of the best defences against the spread of the disease.
Social activity within your BSAC club outside of diving activity is subject to the new rules.
BSAC has released guidance to help members and the wider diving community prepare for and manage safe diving during this time. Check it out.