While the MyBSAC app is relatively intuitive, we have put together a small guide to show you the capabilities of the software.
Note: if you download the App before the launch email there may be a few issues still to resolve.
The MyBSAC app is now available to download on your iOS and Android devices.
If you are a current BSAC member, the MyBSAC app works with your existing bsac.com username (your email address) and password.
From the members home page, you can navigate around the app using the bottom navigation bar, or the home page buttons.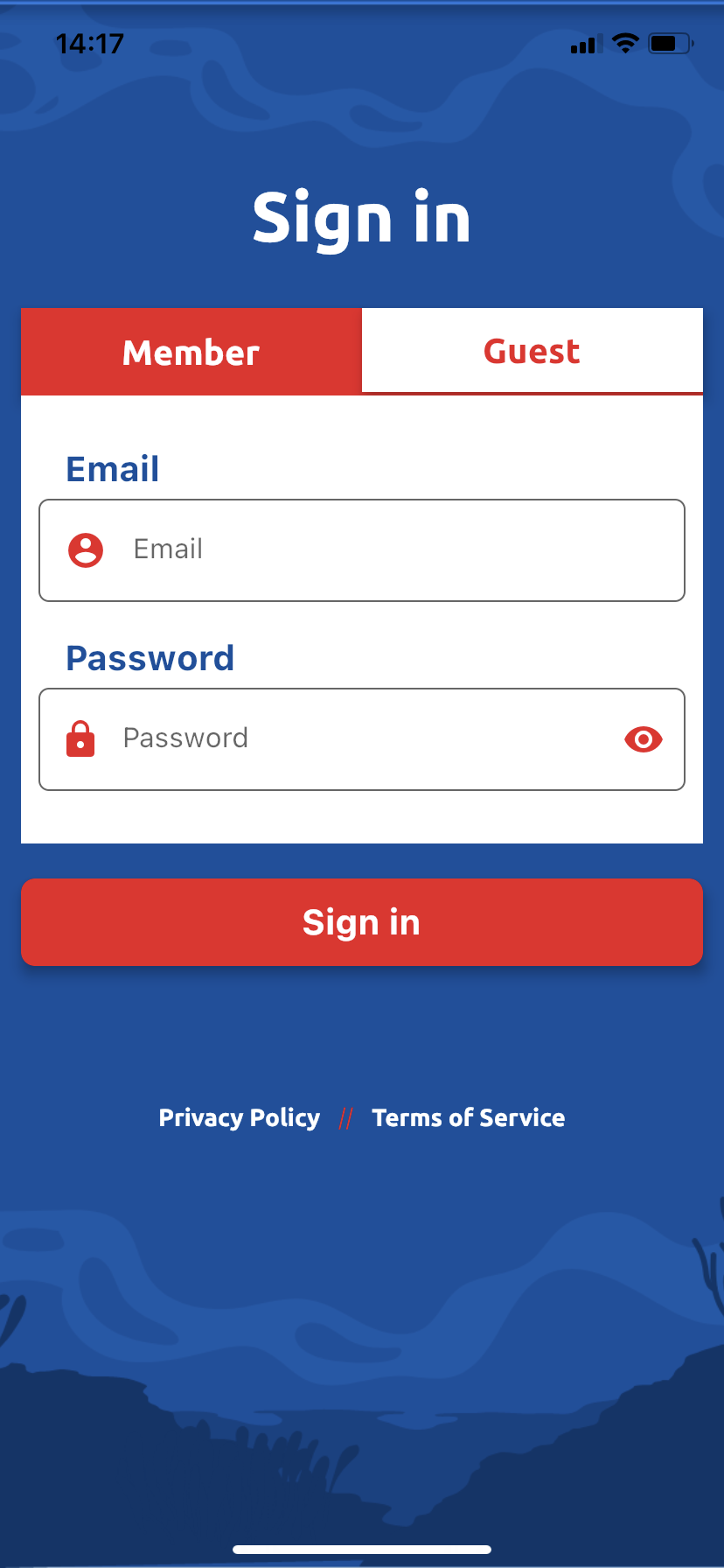 Navigation bar
News & blog
The news and blog section shows you all the latest blog posts from BSAC. You can bookmark your favourites to read again later.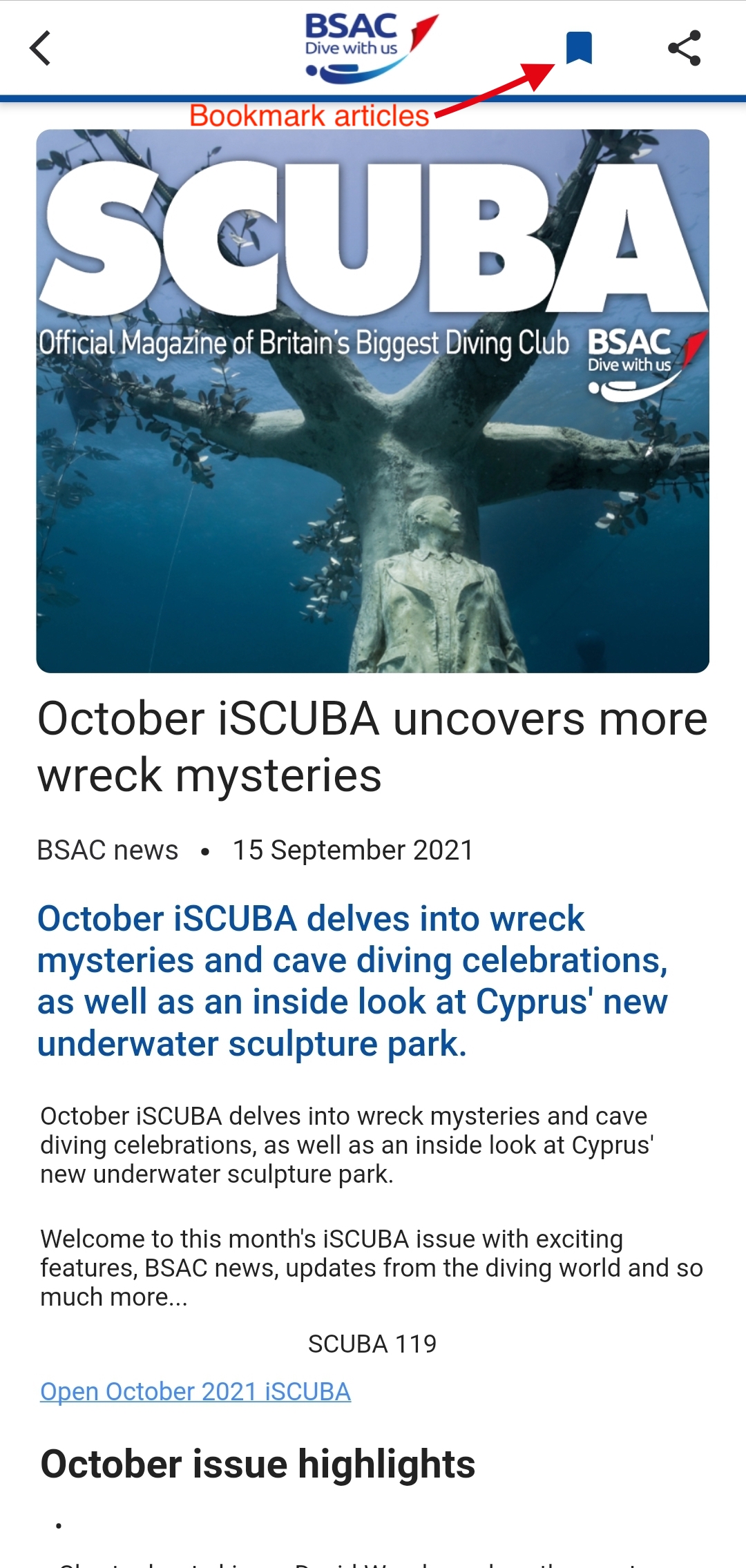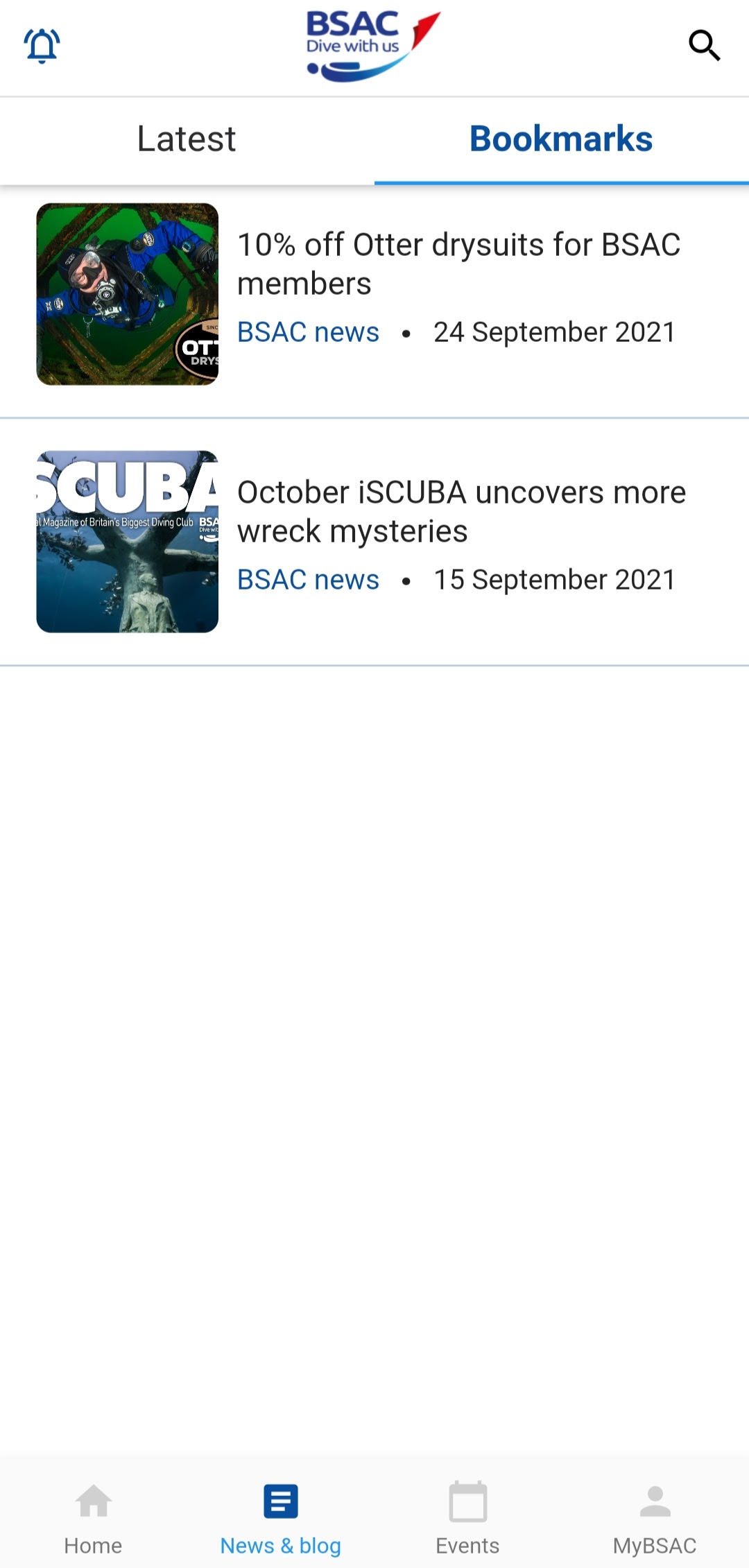 Events
Book on events, courses and webinars directly from the app.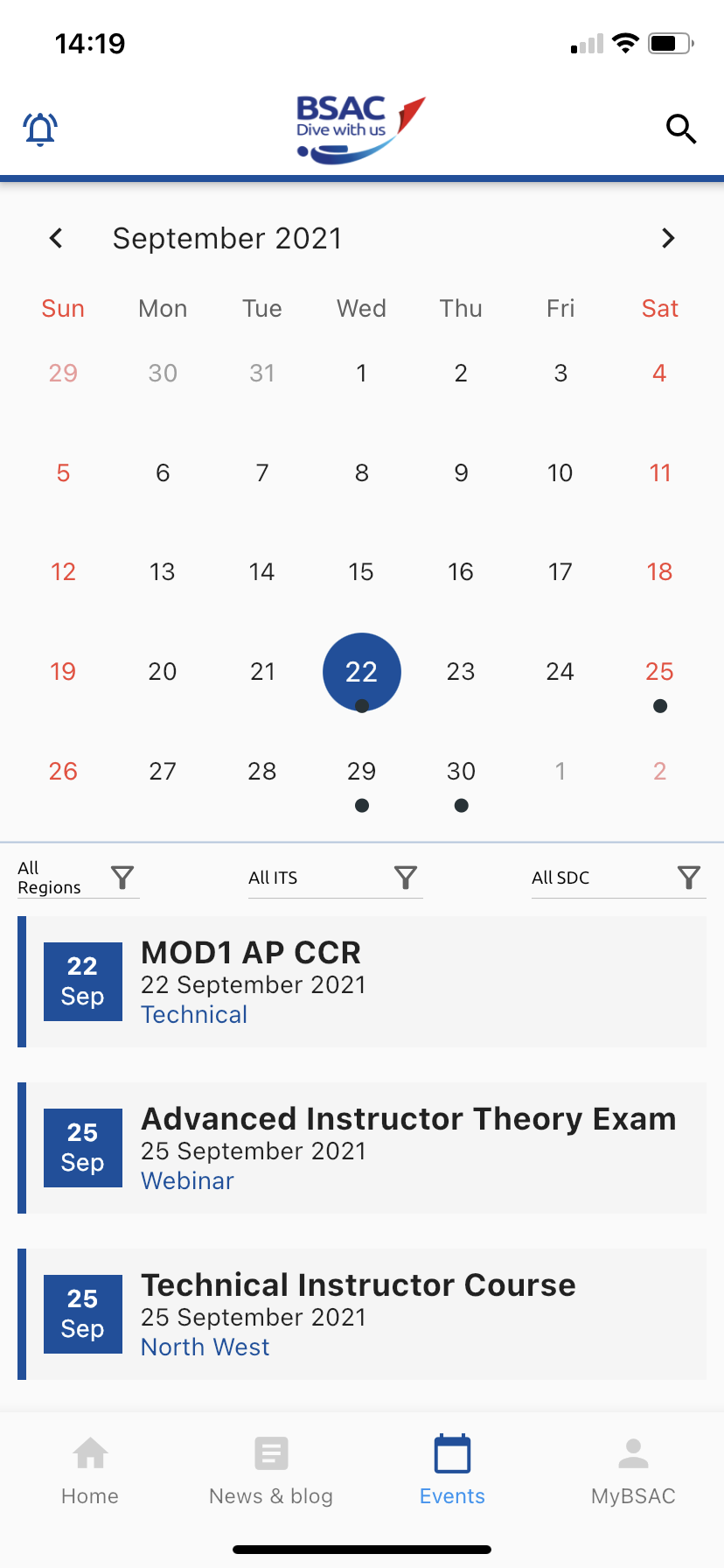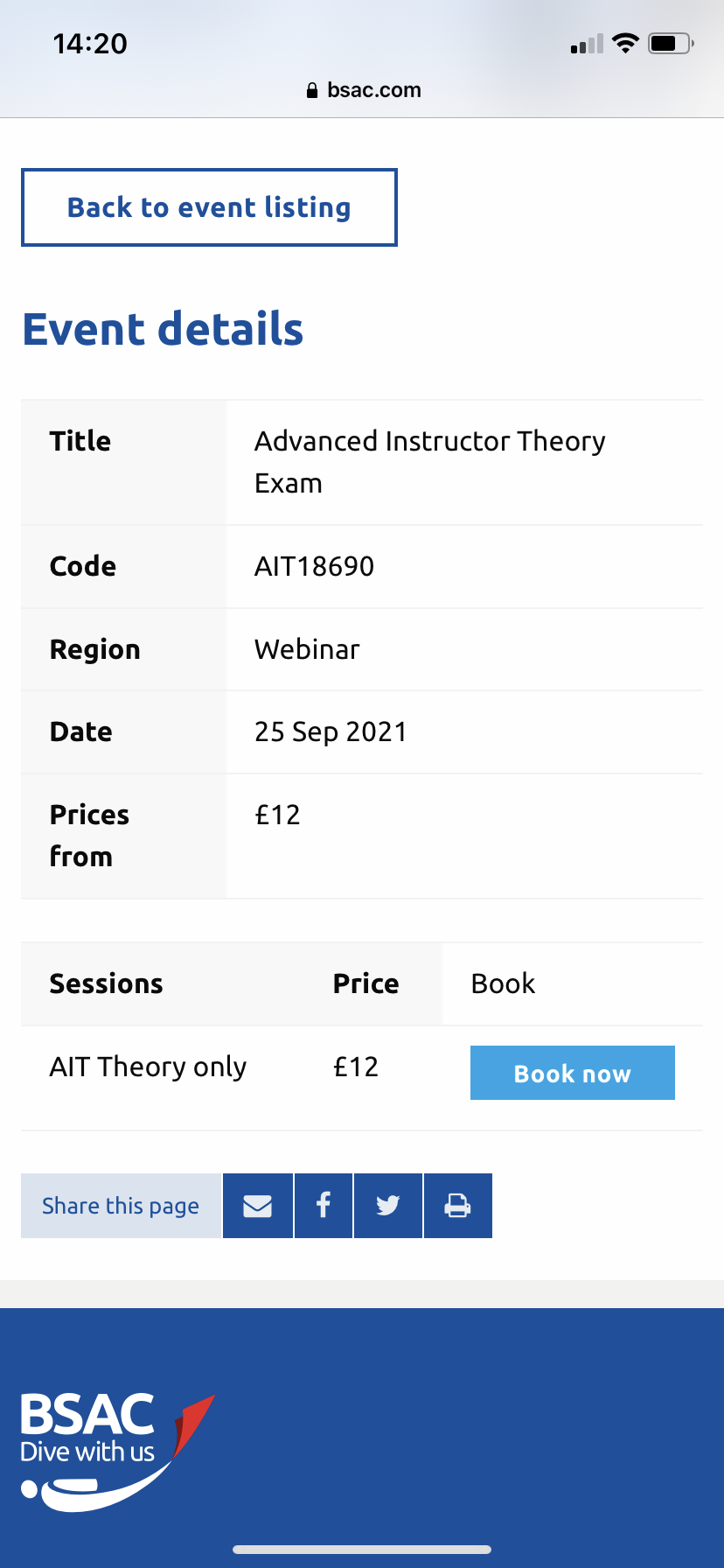 MyBSAC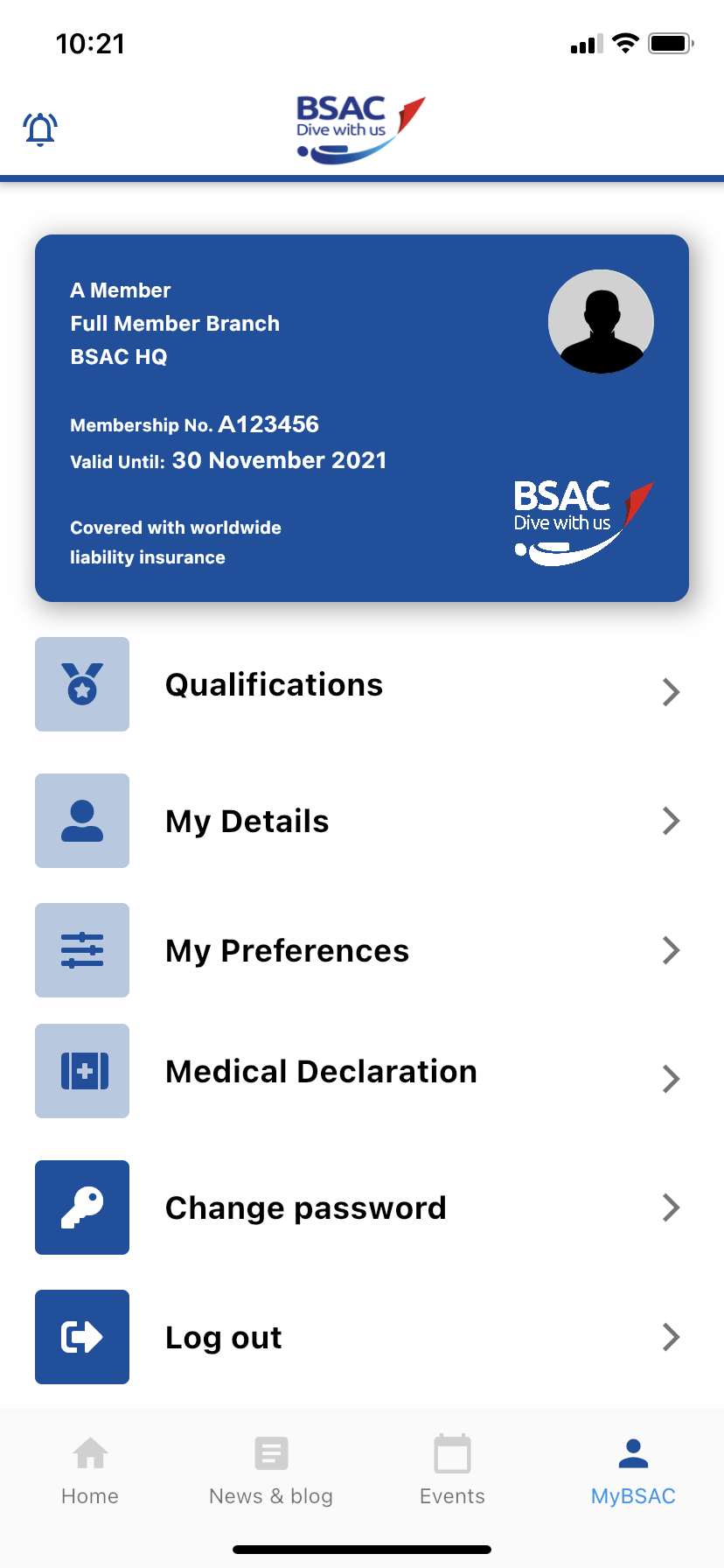 Access your MyBSAC area where you can view your digital membership card, see your qualifications, preferences and details.
You can upload a new photo for your digital membership card, update your personal details and your medical declaration.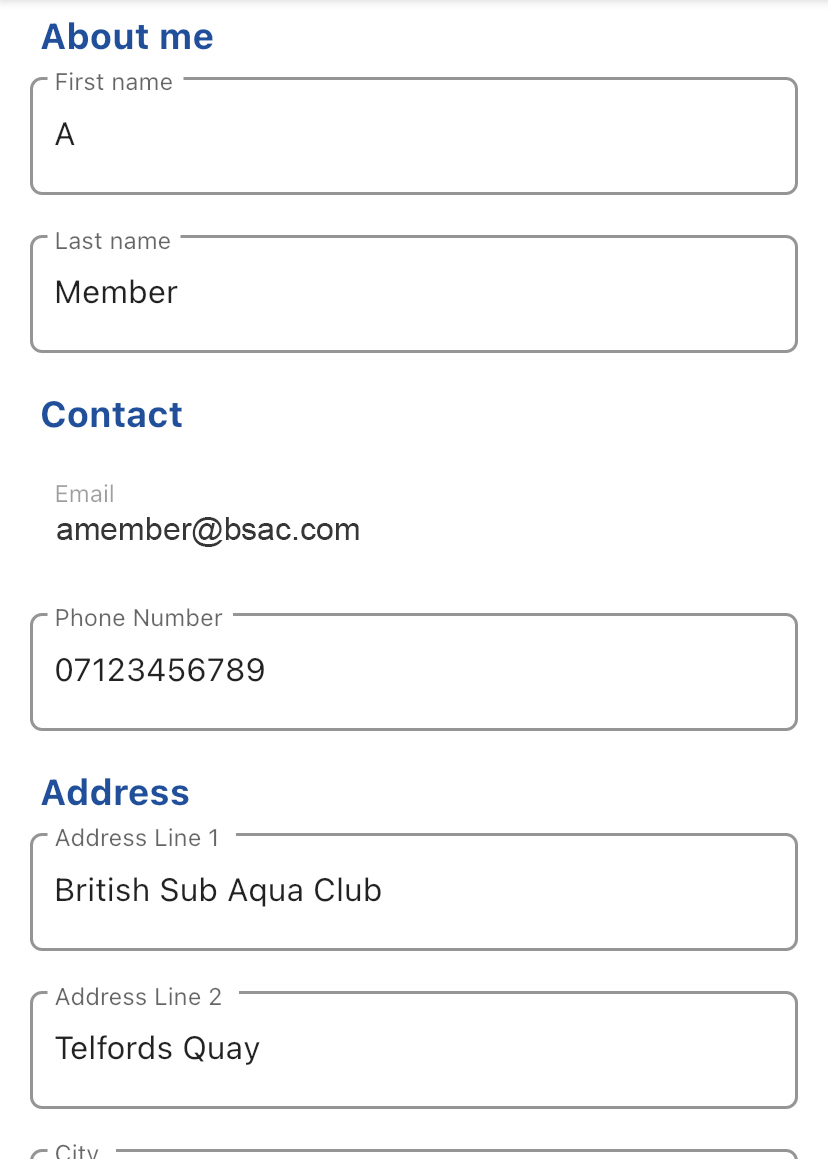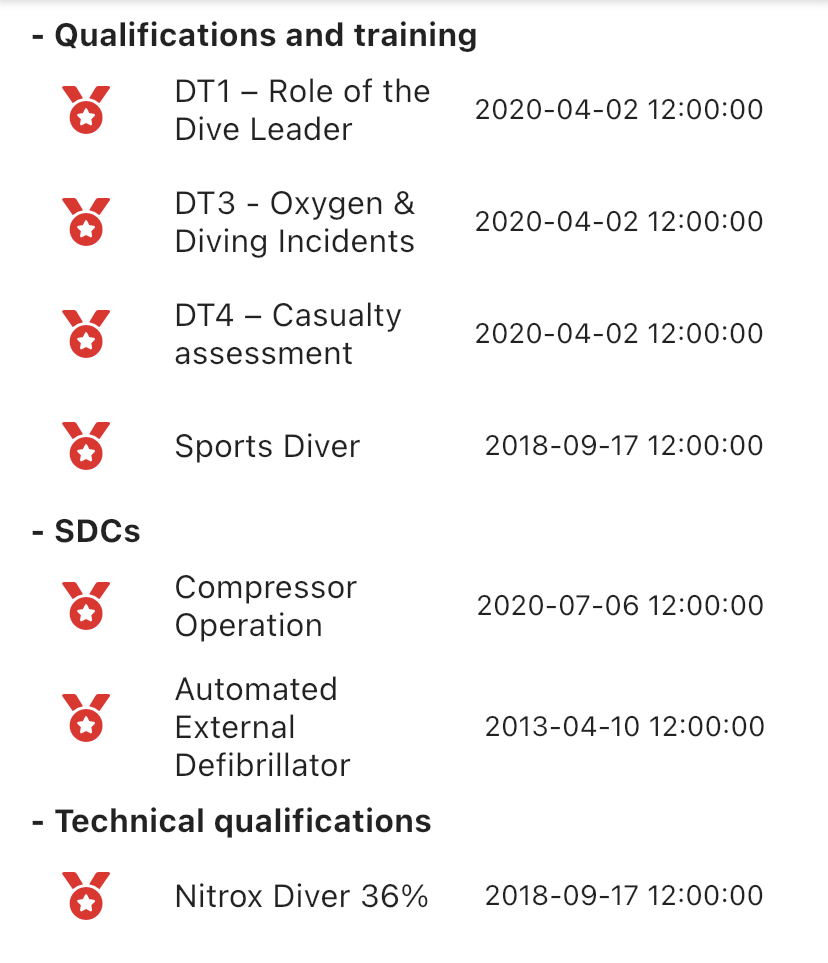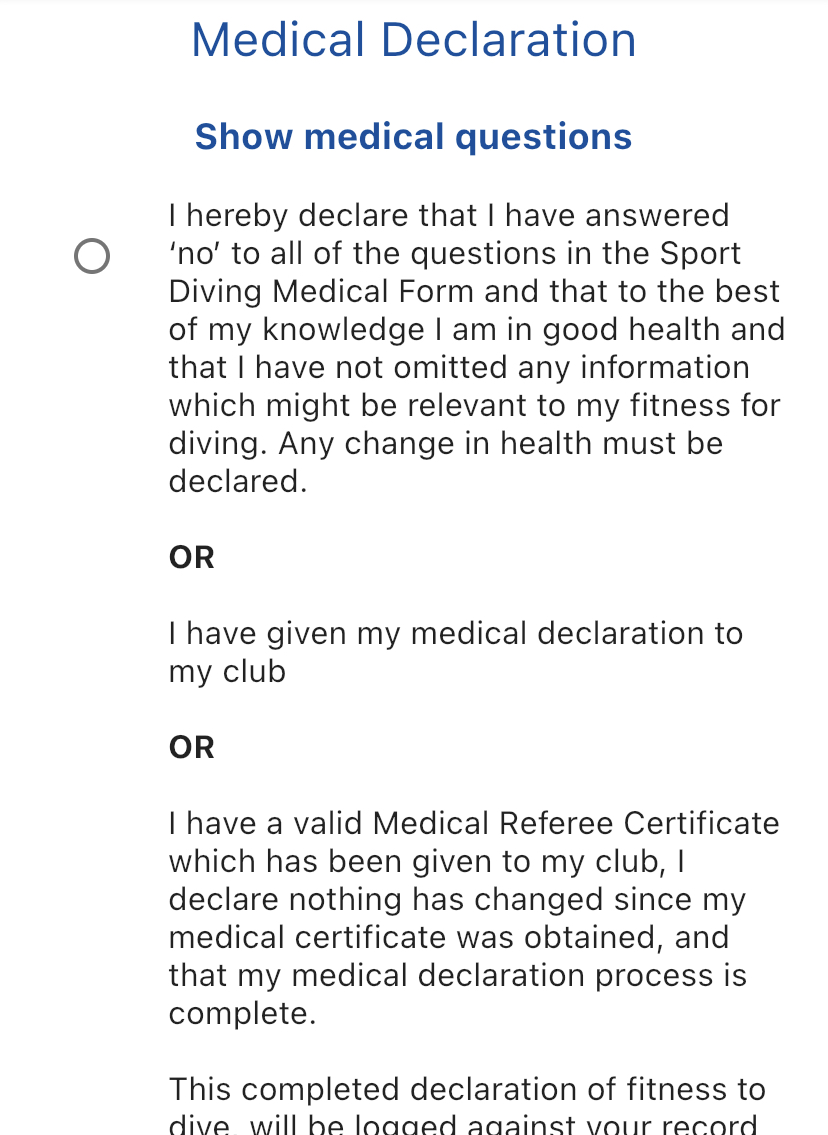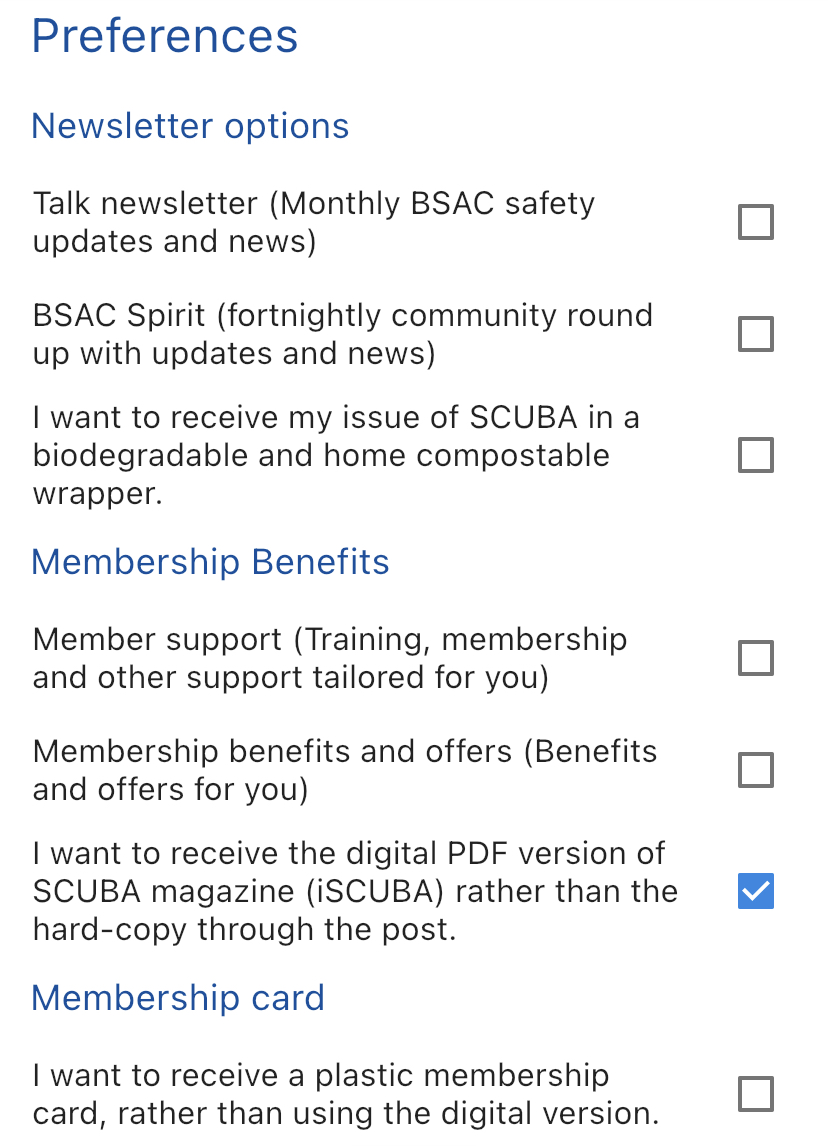 Homepage navigation
Best BSAC UK dive sites
This interactive map allows you to submit your favourite UK dive sites on-the-go, as well as the ability to view the sites submitted by others.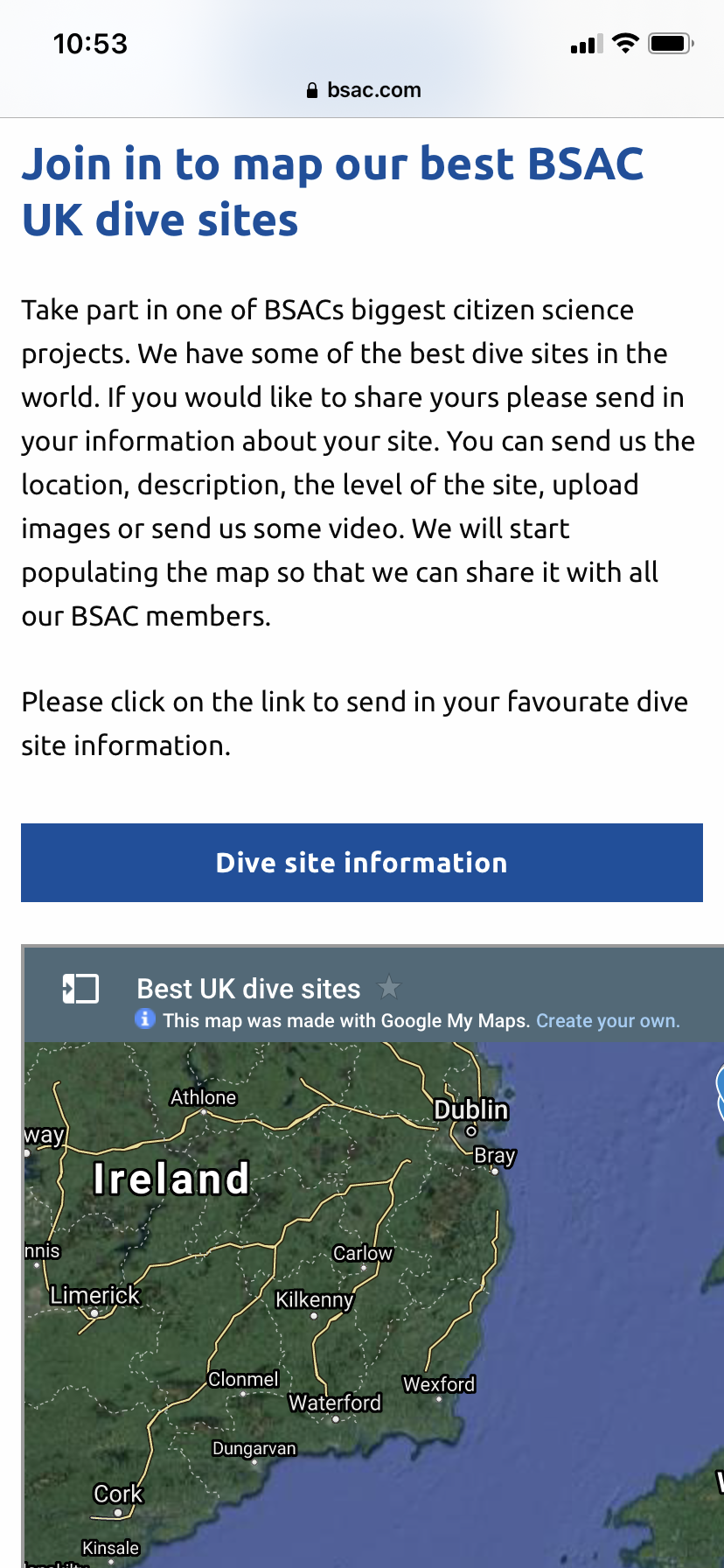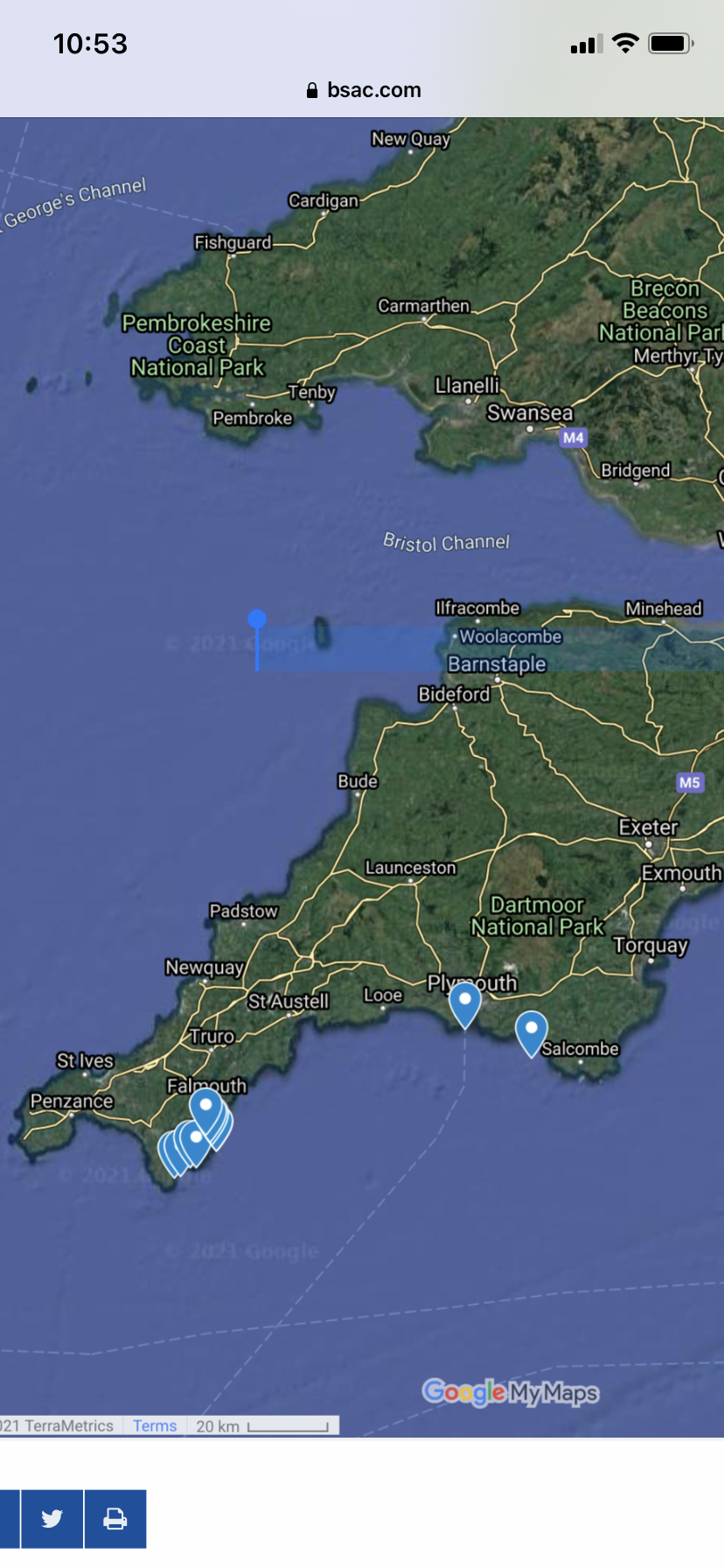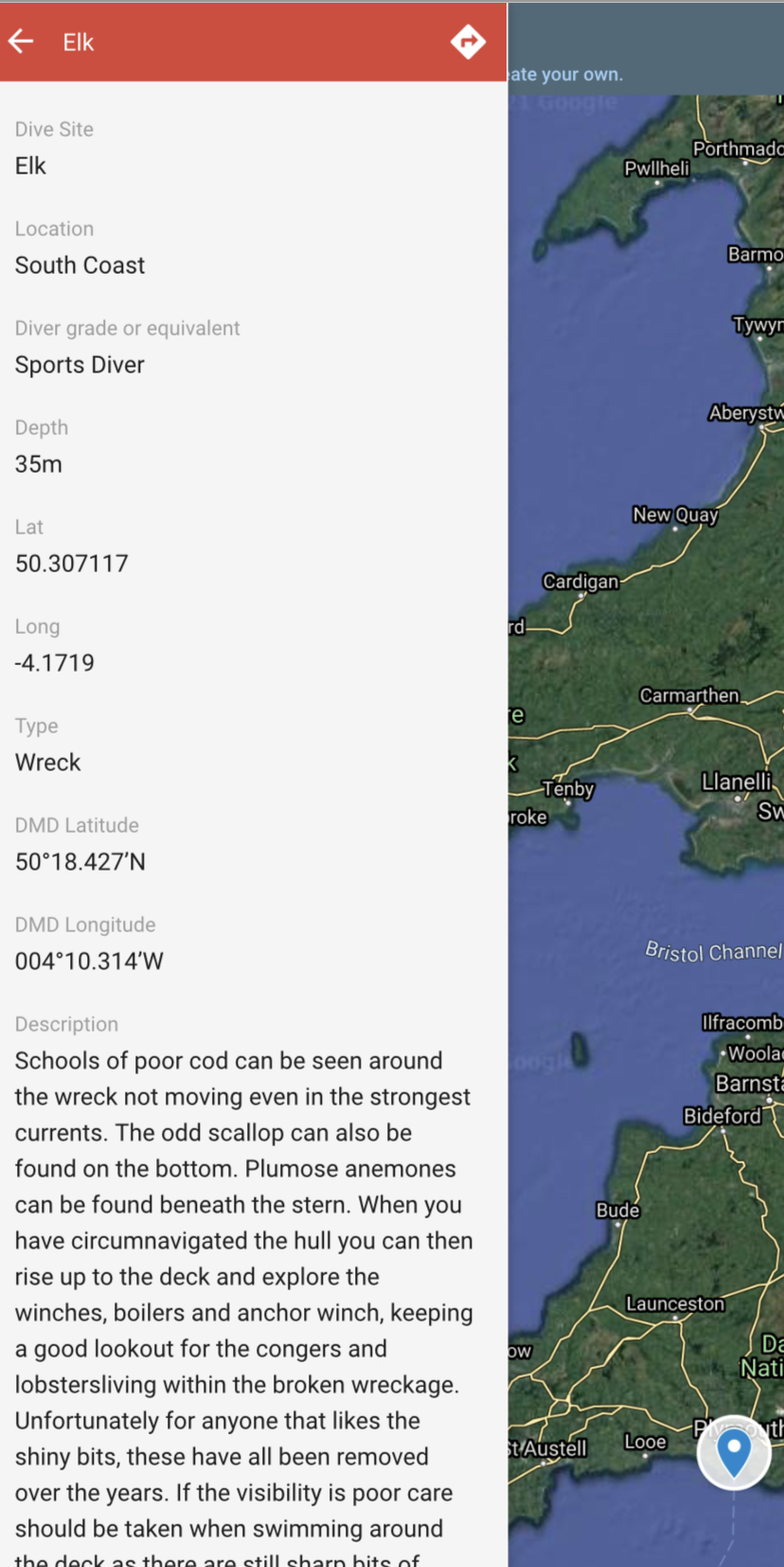 Find a club near you
Whether you're a Direct member looking to join a club, or going on a trip and looking to hook up with another local club, you can search all of BSAC's clubs and centres directly from the app.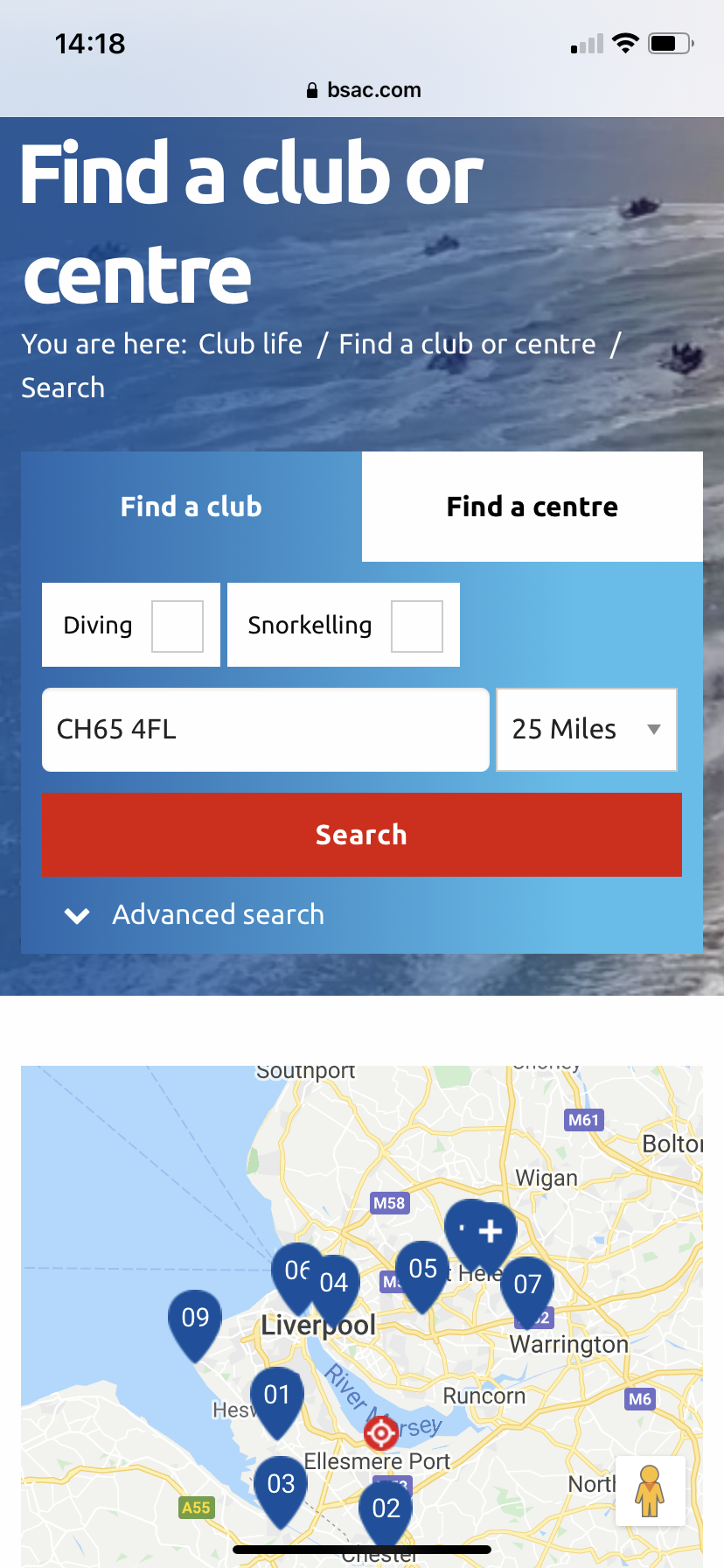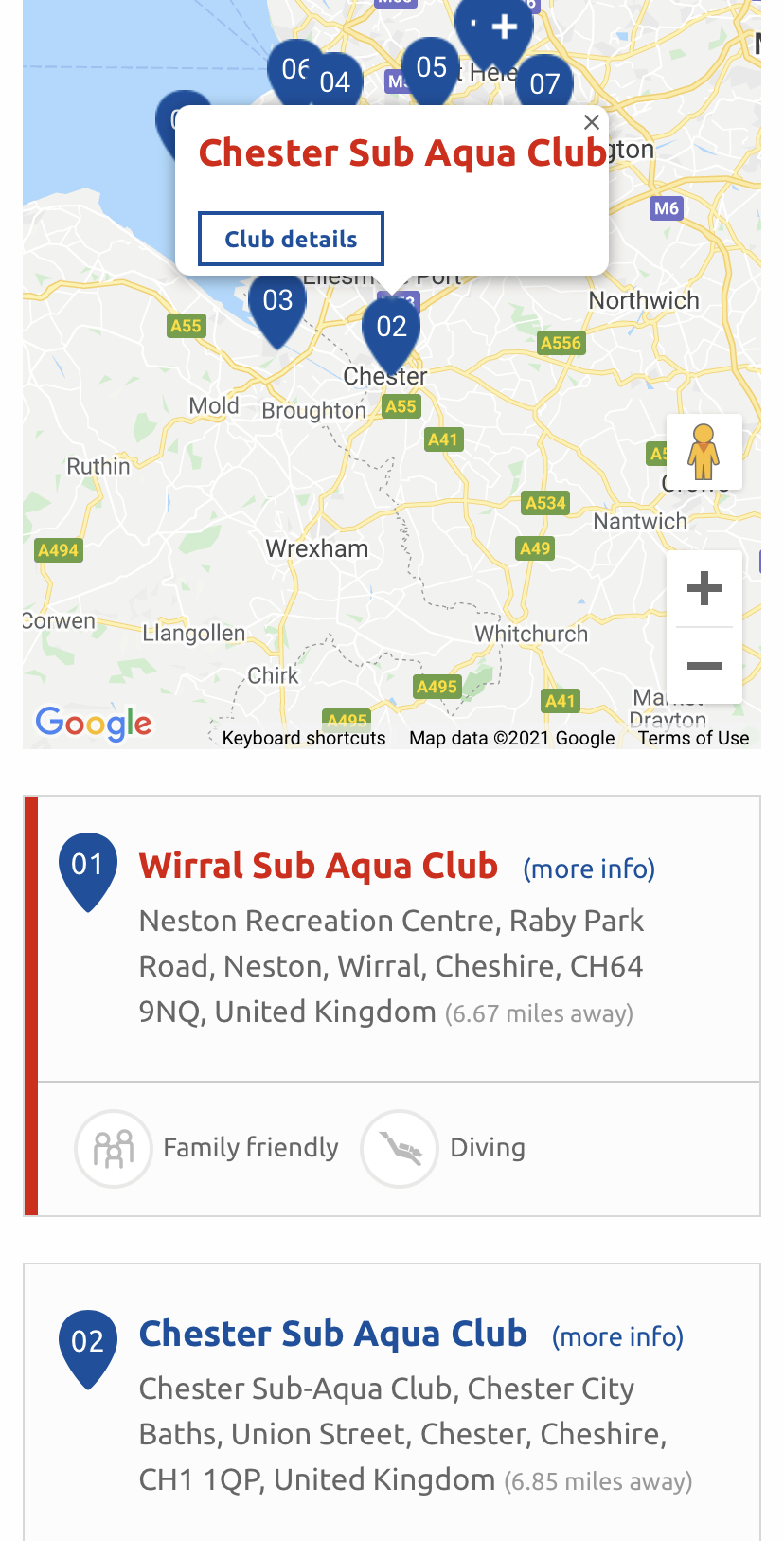 Covid-19 advice and support
Visit the advice and support section for Covid-19 on your phone to keep up to date on all the latest news and guidance.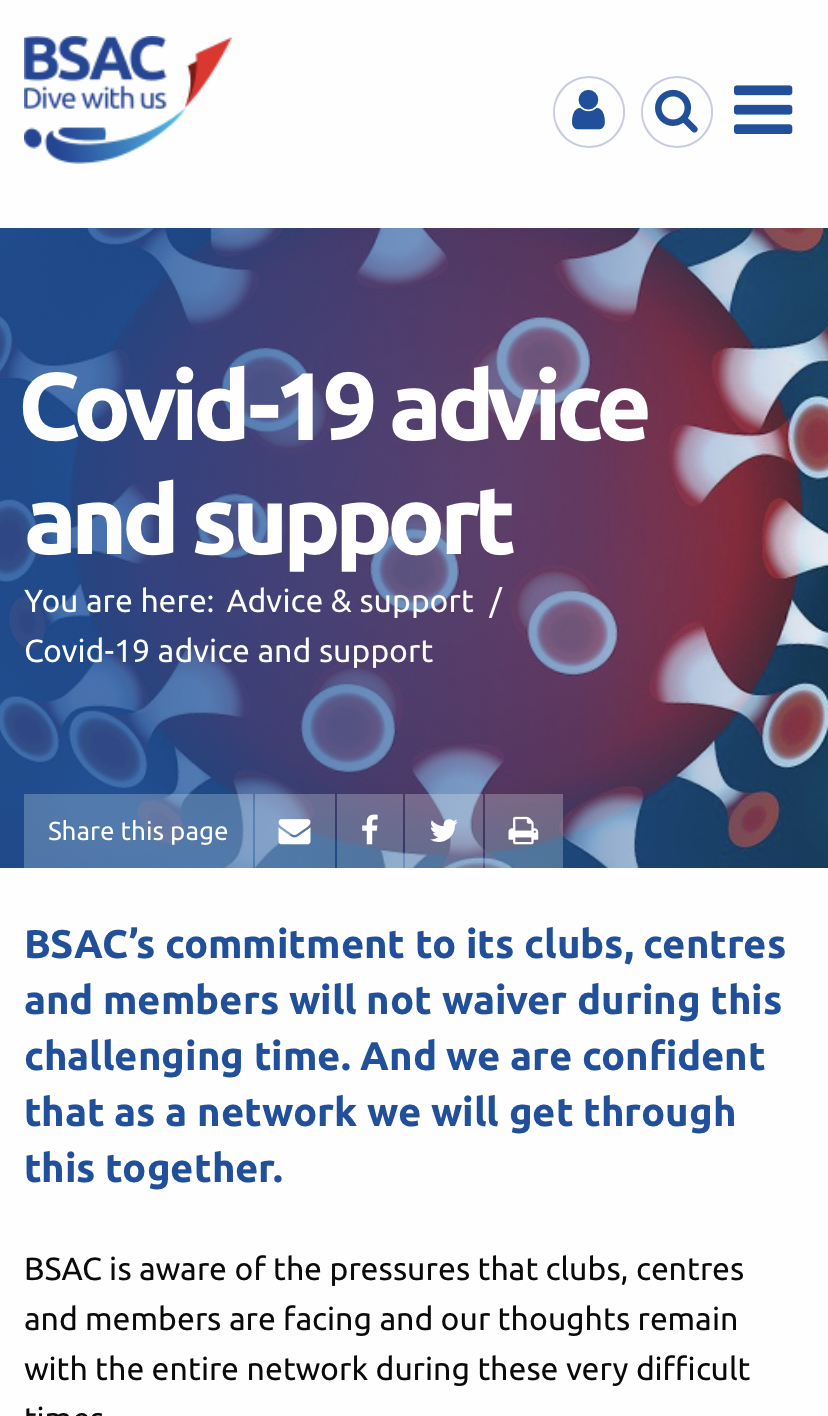 Latest safety blog
This button will take you directly to the most recent safety blog written by Safety and Development Manager, Jim Watson, and other safety experts.