BSAC is now offering FREE DO Workshops. This will give you the knowledge and support you require to be a club Diving Officer. We offer training and guidance if you are already a DO, thinking about volunteering, or want to know more.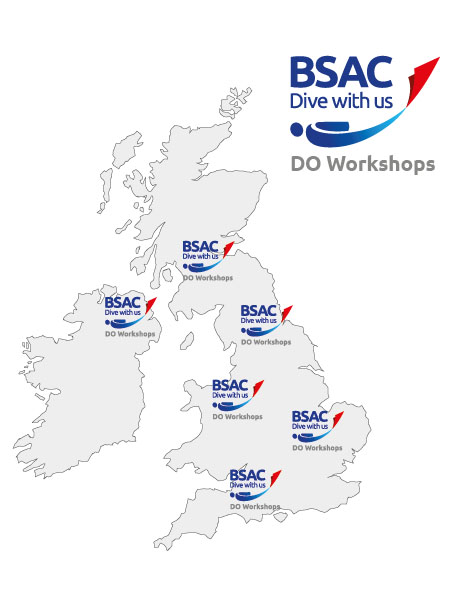 BSAC's priority through 2019 and beyond is to support clubs with their recruitment and retention of members. With clubs growing, the management of our divers is crucial, BSAC NDC believes giving our volunteers the skill set is paramount to safe diving practices.
Therefore, we are planning FREE DO Workshops run throughout the country by our regional coaches.

Scheduled:
More dates coming soon





If you are interested in attending a Workshop in your area email Adrian Collier or call 0151 350 6206.
Workshops that have already taken place:
Sunday 7 April 2019 - Exeter



BSACs National Diving Officer Dai Atkins said:
We plan to run these yearly, so that we can support all our volunteer Diving Officers.
The workshop will take a couple of hours, we will be looking at your responsibilities, activities and how to find the information required to do your job. Plus you will have full support from your NDO and BSAC HQ Staff.
The overview of the workshop
Responsibilities
Activities
FAQs
Open forum
All the events are FREE
Please email the marketing team or call +44 (0) 151 350 6224 (office hours) if you have any questions.